Iran
Iran launches Nasr cruise missile mass production line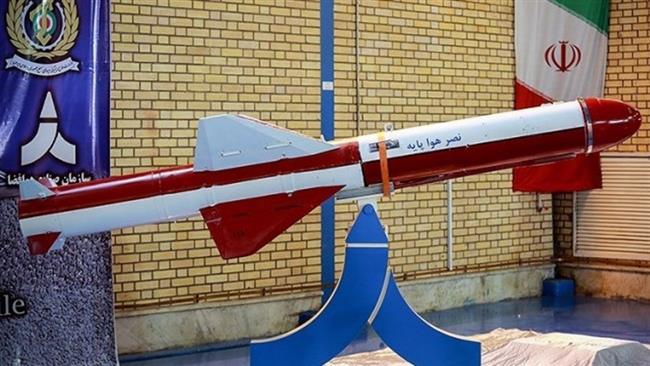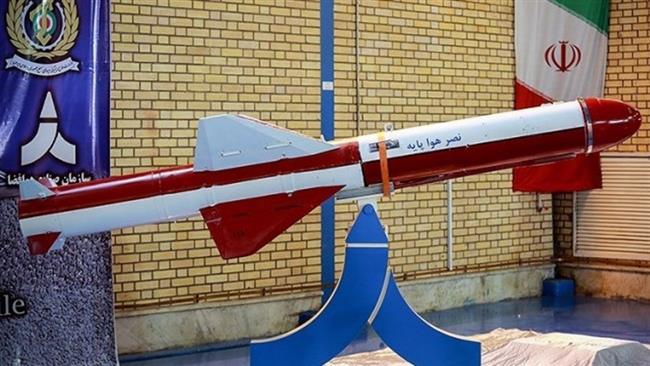 Iran has launched the production line of a cruise missile with its defense minister saying the air-launched missile is aimed at improving the country's deterrence power.
The production line of Nasr cruise missile was launched during a ceremony at Iran's Aerospace Industries Organization affiliated with Iran's Ministry of Defense on Tuesday.
Iran's Minister of Defense Brigadier General Hossein Dehqan said Nasr is to be delivered to Islamic Republic of Iran Air Force and the Islamic Revolution Guards Corps Air Force to "significantly upgrade the tactical power of these forces."
"Nasr air-launched system can be installed on different types of fighters," he said, adding that the missile is equipped with radar tracking system which would enable it to destroy targets with "high precision."
Dehqan said boosting Iran's missile capabilities is among the main strategies of the country's Ministry of Defense.
The Iranian defense minister also said the Nasr missile functions autonomously, allowing fighter jets to immediately leave the danger zone.
He said Iran plans to fit Nasr missile on unmanned aerial vehicles (UAVs) in the future.
In recent years, Iran has made major breakthroughs in its defense sector and attained self-sufficiency in producing important military equipment and systems.
The Islamic Republic also regularly conducts military drills to enhance the defense capabilities of its military and to test modern military tactics and equipment.
Iran has repeatedly said that its military might poses no threat to other countries, reiterating that its defense doctrine is based on deterrence.