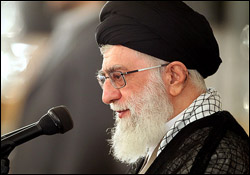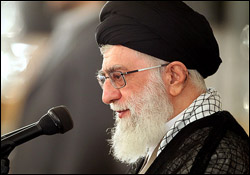 A Swiss daily writes that Iran's Supreme Leader has emphasized upon the destroying of all nuclear warheads.
Tribune de Genève added that at the same time Iran's leader reiterated that if Tehran decided to have a nuclear weapon, the US could not prevent it.
"This position by Iran's leader was taken in response to US president's statements made in Congress, saying that US would take every measure to prevent Iran from acquiring nuclear weapon," the Swiss daily wrote.
"Ayatollah Khamenei asserted that Iran was not interested in having nuclear weapon, not because it disturbed the Americans, but because 'we believe from a religious point of view, having nuclear weapons is crime against humanity'," it wrote.
Tribune de Genève wrote: "Iran's leader has reiterated before that having nuclear weapons is a 'great sin'."