Iran
Iran Majlis drafts bill on EP resolution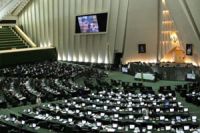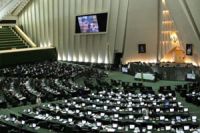 More than one hundred Iranian lawmakers have urged in a double-digit urgency bill for a strategic approach vis-à-vis the resolution passed by the European Parliament.
According to IRIB, an Iranian MP, who is one of the planners of the bill, said that the bill would call on the government to review the level of political and economic cooperation with those countries that have generated the resolution in EU parliament.
Hossein-Ali Haji-Deligani noted that according to the bill, no European official would be allowed to meet anybody they wish inside the Iranian territory.
The Iranian parliament member added that the draft bill also has called on the government to urge for compensation from the European states in terms of the casualties the Islamic Republic has sustained in exemplary fighting against illicit drug trafficking, underlining the bloods of thousands of martyrs in the way.
Meantime, a member of Iran's Majlis National Security and Foreign Policy Commission, Mohammad-Hassan Asafari said that the Iranian parliamentarians have condemned the anti-Iran resolution passed by the EU Parliament and warned that it might affect the nuclear talks.
On Thursday, the European Parliament (EP) passed a resolution on the EU's strategy toward Iran. In the motion, the EP expressed concern over what they referred to as violation of human rights in Iran.