Economy
Iran, Malaysia Increase Trade Exchanges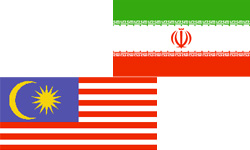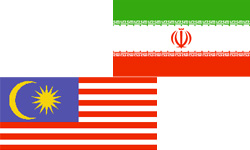 The trade exchanges between Iran and Malaysia have witnessed a remarkable increase during the last year, an Iranian diplomat announced on Wednesday.
Iran's attaché in the Malaysian capital city of Kuala Lumpur Behzad Khakpour made the remarks, saying, "The volume of trade exchanges between Iran and Malaysia increased to $1.5 in 2011."
He told FNA that Iran exported $500mln worth of products to Malaysia last year, adding that 75% of the country's exports to the South Asian state included oil exports.
Iran and Malaysia share many cultural and social affinities and the ties between the two countries' people are very close.
The number of Iranians who visit Malaysia as tourists or apply for the country's universities is increasing.
Bilateral trade relations are also on the rise and Tehran and Kuala Lumpur are cooperating on many regional and international issues.
Iranian Foreign Minister Ali Akbar Salehi in a meeting with Speaker of Malaysia's House of Representatives Tan Sri Pandikar Amin Mulia stressed Tehran's enthusiasm for the further development of relations with Kuala Lumpur.
During the meeting in May, the Iranian foreign minister referred to the great potential for further development of bilateral trade between the two countries, stressing Tehran's willingness for the expansion of all-out ties with Kuala Lumpur.
The top Malaysian lawmaker, for his part, stated that his country is committed to deepen and elevate its relations with Iran.