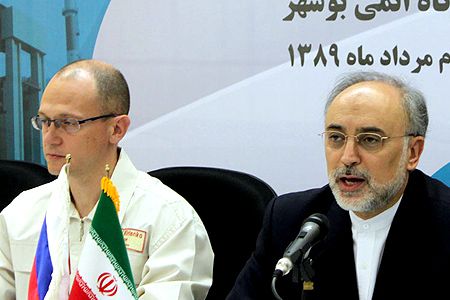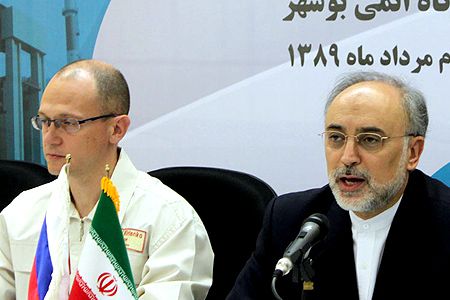 The head of the Atomic Energy Organization of Iran (AEOI) says the construction of a new nuclear site could begin next year, if the president issues the order.
"Should the Iranian President [Mahmoud Ahmadinejad] issue the order, the construction of one of the new nuclear sites will being as of next year," Ali Akbar Salehi told reporters on Saturday.
He made the remarks in a joint press conference with his Russian counterpart Sergei Kiriyenko, following the fueling of the Bushehr nuclear power plant in southern Iran.
Iran has announced that it will need 20 nuclear power plants to meet its growing energy demand.
Salehi said officials are still scouting for 10 new nuclear sites, adding that the "AEOI is in no rush for now."
Kiriyenko for his part described the Bushehr power plant as a 'major and international project," which has been under the "supervision of IAEA inspectors from the start."
"Given that 10 countries are involved in providing the Bushehr power plant's equipment, this project is an international one," he added.
"In our opinion any country that works within the framework of the UN nuclear watchdog and abides by international regulations has the right to use nuclear energy," said the Russian Federal Atomic Energy Agency director.