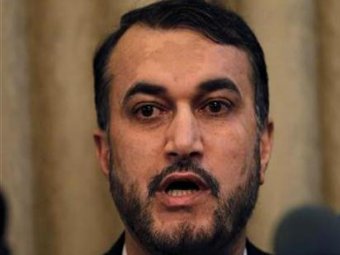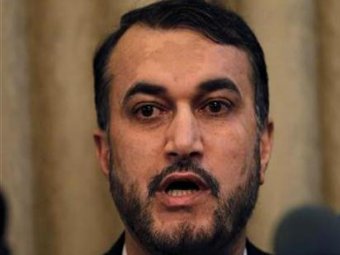 Iranian Deputy Foreign Minister, for Arab and African Affairs, Hossein Amir-Abdollahian, says Tehran may be one of the options to host national talks among various Syrian groups in the near future.
"The Syrian national dialogue will soon be held in one of the regional countries or probably, Tehran, with the participation of the representatives of the Syrian people, ethnicities, political groups, the opposition, and the government," Amir-Abdollahian said.
Earlier on Monday, Amir-Abdollahian met with Russian Deputy Foreign Minister Mikhail Bogdanov in Tehran where the Iranian official called on all parties involved in the Syrian unrest to help implement a "sustainable ceasefire" in the crisis-hit country.
Abdollahian described the Monday talks with the Russian official as helpful.
He said that both Iran and Russia "strongly" support the Syrian people and the reforms proposed by President Bashar al-Assad.