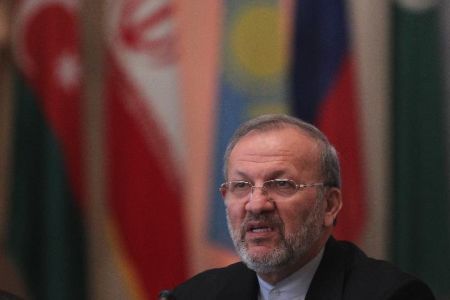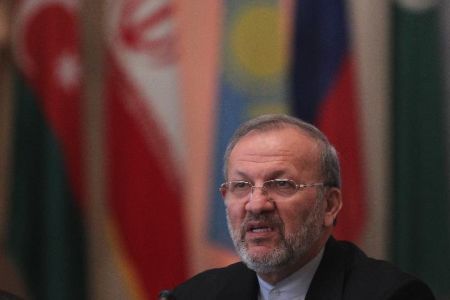 Iranian Foreign Minister Manouchehr Mottaki says the presence of foreign forces in the Middle East will not contribute to the establishment of security in the region.
"The military presence of foreigners, the establishment of military bases in the region and the increase of such forces do not meet regional security needs. The history of the region has proved it," Mottaki said at a conference on Middle East security on Saturday.
The Iranian top diplomat added that the presence of extra-regional forces and their interference in the region was aimed at damaging relations between regional countries.
Mottaki pointed out that security could be established in the Middle East through regional cooperation and mutual trust.
The Iranian minister arrived in Bahrain on Friday morning to attend the Manama Dialogue at the city's Ritz-Carlton Bahrain Hotel. He was accompanied by a high-ranking delegation.
The three-day conference, which is organized by the International Institute for Strategic Studies (IISS), will address some of the key challenges facing the Middle East, including the future of Yemen, Iraq, and the role of foreign powers in regional conflicts.
Experts and representatives from Australia, Britain, France, India, Japan, Russia, the United States and Turkey as well as the United Nations and NATO are attending.