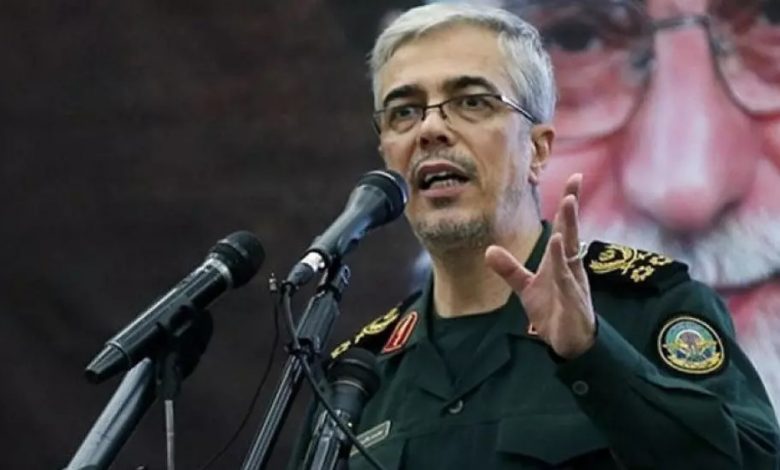 The chairman of the Chiefs of Staff of the Iranian Armed Forces has congratulated the Palestinian people over their victory against the Israeli regime, saying the life of the occupying Israeli regime is in the hands of Palestinian fighters.
In a message on Saturday, Major General Mohammad Baqeri said the latest asymmetrical battle between the oppressive Zionist regime and Palestine was a manifestation of the regime's defeats against Palestinians and a promising event foreshadowing the final victory of Palestine.
"We are confident that the countdown to the promised collapse of the oppressive, criminal and cruel Zionist regime is nearing zero, and the heroic Palestine … has been imposing its rightful iron will more powerfully than any other era on the despicable usurpers of al-Quds and has placed them in a position of weakness and powerlessness," Baqeri said.
Palestinians on Friday took to the streets to celebrate Israel's defeat in its latest confrontation with resistance groups in the Gaza Strip, as the regime declared a ceasefire early in the morning after 12 days of heavy bombardment of Gaza, to which the resistance responded with firing thousands of rockets into the Israeli-occupied territories.
As a result of the confrontation, at least 248 Palestinians were killed in Gaza, including 66 children, while Palestinian rockets killed 12 in the Israeli-occupied territories. Over 1,900 Palestinians were also wounded.
The military encounter between Israel and Gaza began after weeks of Israeli violence against Palestinians at al-Aqsa Mosque and elsewhere in the occupied West Bank, including Sheikh Jarrah neighborhood, where Israeli forces tried to force Palestinians out of their homes to build new illegal settlements.