Iran
'Iran missile capability non-negotiable'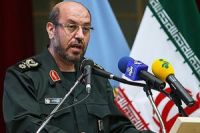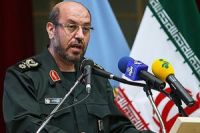 Iranian Defense Minister Brigadier General Hossein Dehqan says the country's missile capability is not up for discussion in talks with six world powers over Tehran's nuclear energy program.
According to Press TV, Dehqan told a press conference on the occasion of Iran's Defense Industry Day on Saturday "The issue of Iran's missile capability has not been included in the negotiations and the Joint Plan of Action agreed upon between Iran and the West."
He added "Iran's missile capability has not been and will by no means be negotiated with anyone."
Answering a question about the Parchin military site located outside Tehran, the defense minister said the International Atomic Energy Agency (IAEA) will not be given another chance to visit the facility because the UN watchdog has already completed its inspections there.
He added "The Agency has already conducted its inspections in Parchin and there is no reason for granting renewed access."
Dehqan stated that Iran has answered all questions and ambiguities put forward by the IAEA about Parchin, adding that the UN nuclear body has not brought up any new questions.
The Iranian official was reacting to remarks by some Western officials, particularly in the United States, who have called for Iran's missile program to be included in the nuclear talks with the six countries.