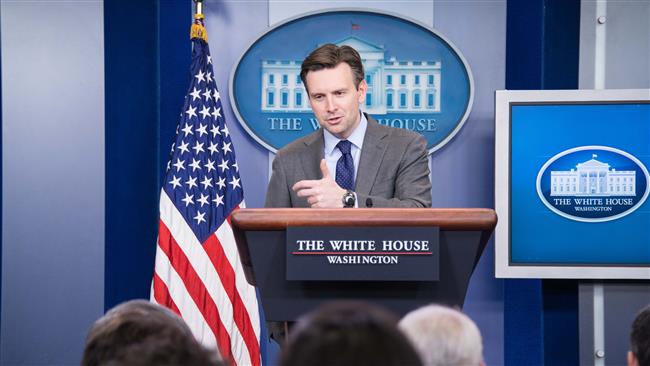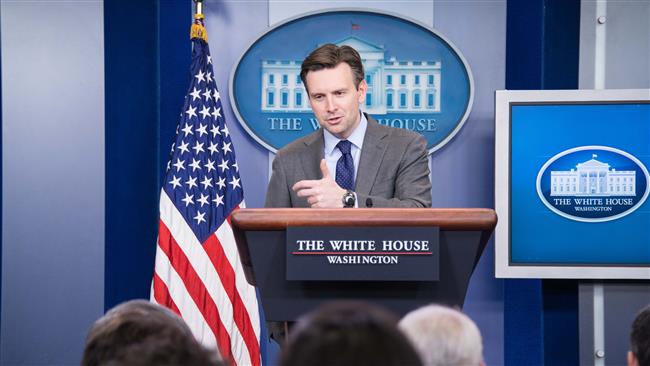 The United States says Iran's recent missile launch does not violate its nuclear agreement with the P5+1 group.
US State Department Spokesman John Kirby said on Tuesday night the missile launch would not constitute a breach of the deal.
"I do want to make it clear that such tests, if they are true, are not a violation of the JCPOA," he said, referring to the "Joint Comprehensive Plan of Action" signed between Iran and the P5+1 group — Russia, China, France, Britain, the US and Germany – last year.
"We have and we will use unilateral and multilateral tools to address this. If these latest reports are true, we'll take them up appropriately," he said.
"We're not going to turn a blind eye to this… I'm just trying to get to a technical point here, which is that it's not a violation of the Iran deal itself," he noted.
Iran's Islamic Revolution Guards Corps (IRGC) successfully test-fired two ballistic missiles in line with the country's defense doctrine.
The missiles dubbed Qadr-H and Qadr-F were fired on Wednesday during the large-scale drills, code-named Eqtedar-e-Velayat.
Commander of the IRGC Aerospace Division Brigadier General Amirali Hajizadeh said Qadr-H missile has a range of 1,700 kilometers while Qadr-F missile can destroy targets some 2,000 kilometers away.
White House Spokesman Josh Earnest also reacted to the test, saying it did not violate Iran's nuclear agreement with the West.
"This is not a violation of the nuclear agreement. There are — there's at least one specific United Nations Security Council resolution that could apply here, and the truth is we're still reviewing the Iranian launch to assess whether it is necessary for this matter to be raised before the United Nations Security Council,"  he stated.
US House of Representatives Speaker Paul Ryan, however, called for new sanctions against Tehran, saying the missile test violated international law.
The Republican lawmaker, whose party opposed last year's nuclear deal, said Tehran is pursuing a provocative behavior against the U-S and its allies.
Tehran has repeatedly said its missile capabilities are solely for defense purposes and they do not pose a threat against other nations.