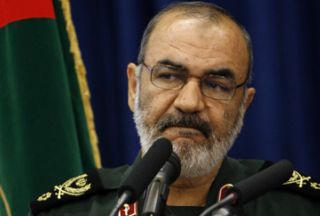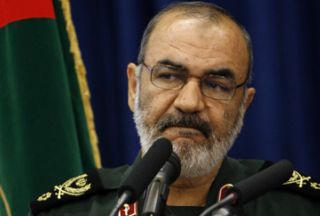 Iran says its homemade missiles are capable of targeting enemy positions across the Middle East regardless of their number or nature.
"[Iran's] Islamic Revolution Guards Corps (IRGC) is ready to confront arrogance on both national and global levels," Fars News Agency quoted IRGC Deputy Commander Brigadier General Hossein Salami as saying on Friday.
Taking pride in military prowess of the Guards, the general said IRGC missiles today "are being produced locally and without any limitations and are ready to strike regional targets with any quantity and quality."
He pointed out the army's naval capacities in fighting "any enemy of any size and strength" and aired off the IRGC's "remarkable achievements" in its domestically-produced unmanned aircraft and anti-aircraft systems.
"This shows we have made progress whenever we have been besieged," Salami said, stressing that the country's defense capabilities have a national basis and are independent of foreign sources.
"Today our Basij force includes thousands of combat battalions…if they stand in a single line, no one can see its end and they are prepared to defend the country's borders," he said.
"The enemy has engaged in psychological warfare, terrorism, war and economic sanctions and intervention in security systems … to disrupt security (in Iran) and fuel religious differences," Salami charged, downplaying the destabilization efforts and saying they were doomed to fail.