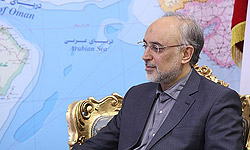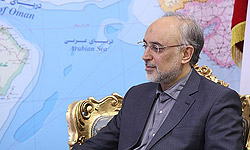 Iran on Sunday said there are new hopes for the release of its 48 nationals who were abducted by terrorist groups during a pilgrimage tour in Syria months ago.
"Lots of lobbying has been done so far and people would hear good news soon about the release of the kidnapped Iranian pilgrims," Iranian Foreign Minister Ali Akbar Salehi told the Islamic republic news agency Sunday afternoon.
The development came after Salehi had a phone contact with his Qatari counterpart Sheikh Hamad Bin Jassem Al-e Thani Saturday night.
The conversation is expected to bear positive results soon.
On August 4, armed insurgents in Syria kidnapped 48 Iranian pilgrims who were traveling on a bus from Damascus International Airport to the shrine of Hazrat Zainab (AS) on the outskirts of Damascus.
Ever since the abductions took place, the Foreign Ministry and the Iranian embassy in Damascus have been pursuing the fate and release of the kidnapped Iranian nationals through different channels.