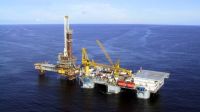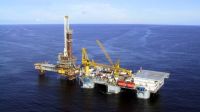 An Iranian lawmaker has dismissed the United States' move to grant several countries exemptions from the illegal sanctions on Tehran.
According to IRIB, member of the Majlis (parliament) Committee on National Security and Foreign Policy Avaz Heidarpour said on Saturday "The nine countries to which the US has granted exemptions from oil sanctions against the Islamic Republic of Iran are among Tehran's main oil buyers, whose interests are in buying oil from Iran; and on this basis, regardless of Washington's decisions, they will continue with economic exchanges with Iran."
He added that the White House decision would have no impact on Iran's trade exchanges.
On Friday, US Secretary of State Hillary Clinton added China, India, South Korea, Malaysia, Singapore, South Africa, Sri Lanka, Turkey, and Taiwan to the list of the countries exempted from the sanctions for another six months.
The move follows a similar action on September 14, in which the US exempted Belgium, Britain, the Czech Republic, France, Germany, Greece, Italy, the Netherlands, Poland, Spain, and Japan from complying with the sanctions on Iran's oil industry for another 180 days.