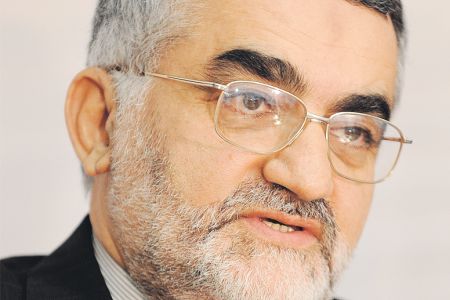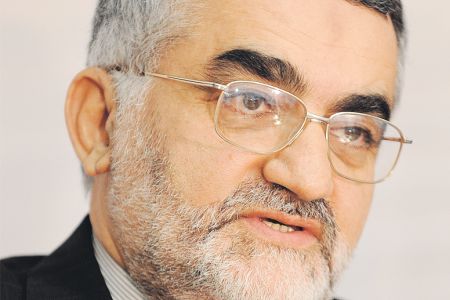 Senior Iranian lawmaker Alaeddin Boroujerdi says Iran's future negotiations with the world's major powers would not be limited to nuclear issues.
"Iran's future negotiations with the P5+1 — China, France, Russia, the UK and the US plus Germany — will be trans-nuclear," the head of the National Security and Foreign Policy Commission of Iran's Parliament (Majlis) said on Wednesday.
"Our interactions with these countries would be based on the proposal package," Mehr News Agency quoted Boroujerdi as saying.
In 2009, Iran presented a package of proposals titled "Cooperation for Peace, Justice, and Progress" to the P5+1, which included proposals for talks for the establishment of peace and stability in the world.
The Iranian lawmaker pointed to Iran's role in the region's peace and security, its help in reducing crises by fighting terrorism, its anti-drug campaign and the Europe and P5+1's need for energy, and said that future negotiations would be conducted within these frameworks.
"This body (the P5+1) should make its motive for talks clear… [whether] they believe in resolving problems or [whether they] pursue talks to waste time for their next steps."
Last week Catherine Ashton proposed three-day talks over Tehran's nuclear program in mid-November in the Austrian capital of Vienna, expressing hope that Iran would "respond positively" to the offer.
Iranian President Mahmoud Ahmadinejad on Sunday re-emphasized the importance of observing the Islamic Republic's previous preconditions for holding talks with the P5+1.
He said that the six major powers should determine whether they are committed to IAEA regulations and announce whether their objectives of talks are cooperation with Iran or animosity towards the Islamic Republic.
Ahmadinejad also urged the P5+1 member states to announce their views about Israel's nuclear bombs.
Although Iranian Foreign Minister Manouchehr Mottaki announced on Saturday that Tehran is negotiating with the P5+1 to determine the exact date and venue for talks, Earlier on Wednesday Secretary of Iran's Supreme National Security Council Saeed Jalili said a date has not yet been set.