Iran
Iran MPs urge gov't to safeguard nuclear achievements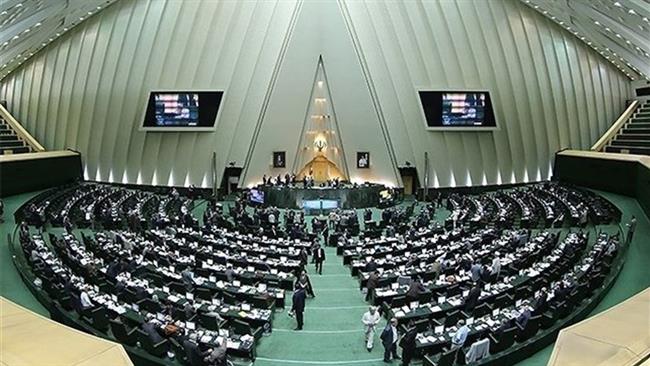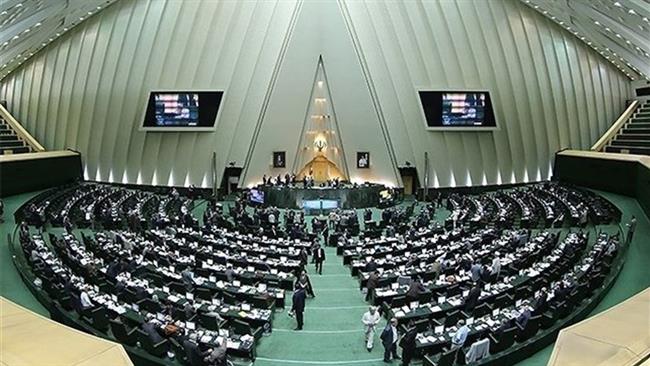 Iranian lawmakers have overwhelmingly voted to put top of the Parliament's agenda a motion that would oblige the administration to spare no effort to safeguard the nation's nuclear rights and achievements.
During an open session of the parliament on Wednesday, the urgency of the motion was approved with 185 votes in favor, 2 against and 4 abstentions, IRNA reported.
The motion also called for the lifting of all sanctions imposed on Iran by the UN Security Council and the European Union as well as the US administration and Congress on the same day that a final agreement on Tehran's nuclear case is struck.
The International Atomic Energy Agency (IAEA) will be authorized to go ahead with its conventional and regular inspections of Iran's nuclear facilities, according to the proposed motion, though the agency will not be allowed access to Iranian scientists, military sites and sensitive non-nuclear facilities "under any pretext."
The motion further underscores that Iran brooks no limitations to its scope of activities to develop peaceful nuclear technology and to conduct procurement and production work in the field of research and development (R&D).
The move comes as Iranian President Hassan Rouhani stated on June 13 that the achievements of his administration in safeguarding the nuclear rights of the Islamic Republic are a big victory for the Iranian nation.
He said that, today, world nations acknowledge that Iran is entitled to enrich uranium. President Rouhani said this is the biggest achievement in safeguarding the nuclear rights of the country.
Representatives of the EU, US, Britain, France, Russia, Germany, China and Iran meet for another round of the P5+1-Tehran nuclear talks in Vienna, Austria, on June 12, 2015. (© AFP)
"What we have gained so far is a big victory for the Iranian nation," Rouhani added during a press conference in the capital, Tehran.
Senior diplomats from Iran and the P5+1 – the United States, the UK, France, China and Russia plus Germany – are holding talks on drafting the text of a possible final deal over the Islamic Republic's atomic case.
This follows a mutual understanding on the key parameters of an agreement reached in the Swiss city of Lausanne on April 2. The two sides are working to reach the final deal by June 30.