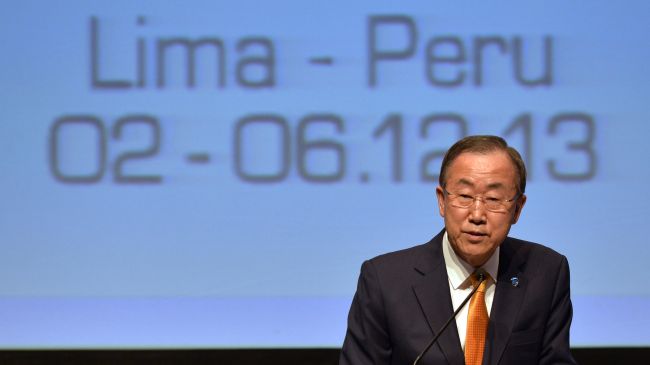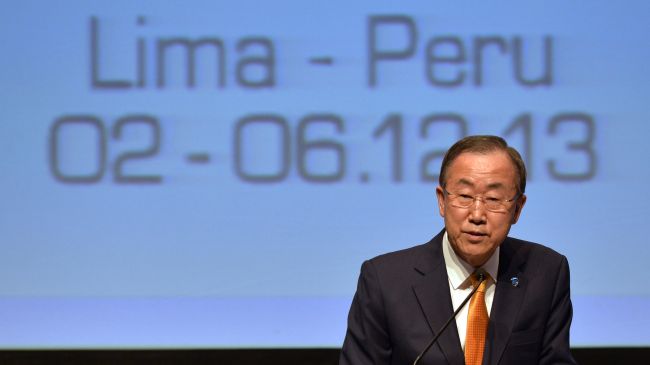 Secretary-General of the United Nations Ban Ki-moon says Iran must be invited to the Geneva II conference aimed at ending the ongoing crisis in Syria.
"Iran should be invited to this meeting [Geneva II]. I and [UN-Arab League] Joint Special Representative Lakhdar Brahimi had made it clear in the past that Iran should be invited to this meeting," Ban said at the opening of the fifteenth session of the General Conference of the United Nations Industrial Development Organization in Peru's capital, Lima, on Monday.
"I believe that Iran is one of such countries who can play an important role but I have not yet decided. This is a matter for concentrations among the parties concerned," the UN chief added.
He expressed hope to be able to send all the invitations by the end of this month.
On November 26, Iranian Foreign Minister Mohammad Javad Zarif once again stressed the importance of resolving the crisis in Syria through political means, stressing that Tehran will take part in the Geneva II conference if invited unconditionally.
"We believe the illusion that there is a military solution to Syria must be abandoned. We have said all along that if Iran is invited, we will participate without any preconditions," the Iranian minister added.
On November 25, the UN secretary-general said the long-delayed Geneva II conference will be held on January 22, 2014.
Later on the day, Brahimi said the Geneva II conference on Syria would start "without any preconditions."
Syria's foreign-backed opposition has said it will only attend the talks after the resignation of President Bashar al-Assad.
The Syrian government has agreed to take part in the talks, but has rejected preconditions or any insistence on Assad's departure.
Syria has been gripped by a deadly crisis since 2011. According to reports, the Western powers and their regional allies – especially Qatar, Saudi Arabia, and Turkey – are supporting the militants operating inside Syria.