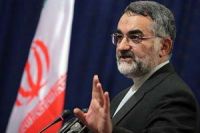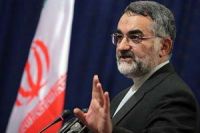 A senior Iranian lawmaker slams the UK premier's recent accusations against the Islamic Republic, urging Iran's Foreign Ministry not to allow reopening of the British embassy in Tehran.
In his address to the UN General Assembly in New York, UK Prime Minister David Cameron claimed that "Iran's support for terrorist organizations" needs to change.
On Thursday, Chairman of Iran's Majlis National Security and Foreign Policy Commission, Alaeddin Boroujerdi, said Cameron's recent statements show the UK government's continued "animosity" toward the Islamic Republic.
"The Iranian Foreign Ministry should reconsider its decision to allow the British embassy to resume its activities in Tehran," added the senior Iranian legislator.
Boroujerdi further described the so-called international coalition led by the US against the ISIL Takfiri group as a "mere political game," stressing that London has played a major role in the emergence and consolidation of the terrorist cult.