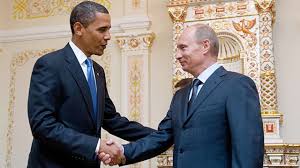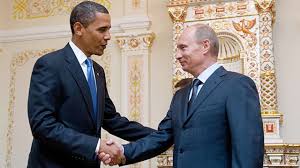 Russian President Vladimir Putin has called the historic deal between Iran and the six major world powers on Tehran's nuclear energy program as a "breakthrough," cautioning that it is only the first step on a long path.
"A breakthrough step has been made, but only the first on a long and difficult path," Putin said in his first remarks on the deal clinched after intense talks in the Swiss city of Geneva.
After more than four days of intense negotiations, Iran and the five permanent members of the UN Security Council — the US, Britain, Russia, France and China — plus Germany, sealed an interim deal in Geneva on Sunday morning to pave the way for the full resolution of the West's decade-old dispute with Iran over its nuclear energy program.
"As the result of talks…we managed to get closer to untying one of the most difficult knots in world politics," the Russian president said, according to a Kremlin statement on Sunday.
He expressed confidence that the Geneva deal would "have a positive impact on the international situation, especially the situation in the Middle East."
Putin once again threw his country's weight behind "diplomacy and talks" in dealing with Iran's nuclear issue.
"…The principles of step-by-step and mutual action, which Russia proposed earlier, are fully reflected in the document agreed, and they have been supported and recognized internationally," the Russian president said.
He emphasized that Russia and its partners are ready to proceed with the "painstaking search for a mutually-acceptable and broader complex solution" that would guarantee Iran's "inalienable" right to develop a peaceful nuclear program under the surveillance of the International Atomic Energy Agency (IAEA).
On Sunday, Iran President Hassan Rouhani hailed the Geneva nuclear deal and said it would "open new horizons."
"Constructive engagement [and] tireless efforts by negotiating teams are to open new horizons," Rouhani said on Twitter shortly after the announcement.
According to the Iranian Foreign Ministry, the deal allows Iran to continue its activities at Arak, Fordow and Natanz facilities. The agreement also stipulates that no additional sanctions will be imposed on Tehran over its nuclear energy program.