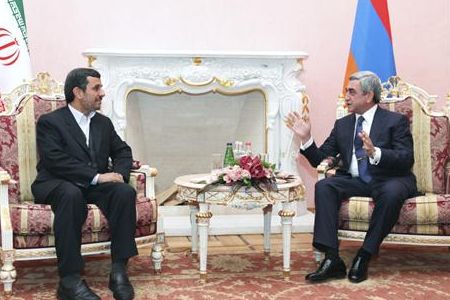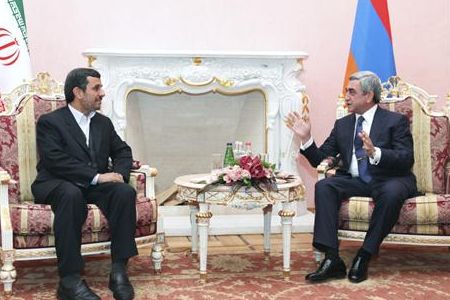 The presidents of Iran and Armenia have issued a joint statement stressing that Iran's nuclear issue must be resolved through diplomatic channels.
The statement was issued in Armenia's capital city of Yerevan on Friday after a meeting between Iran's President Mahmoud Ahmadinejad and his Armenian counterpart Serzh Sargsyan.
The two sides also underlined the need to prevent proliferation of weapons of mass destruction while renewing their commitment to the nuclear Non-Proliferation Treaty (NPT).
Tehran and Yerevan also stressed the right of all countries, including Iran and Armenia, to the peaceful use of the nuclear energy.
Pointing to the latest developments in the Middle East and North Africa, both presidents called for the establishment of sustainable peace, stability and security in the region.
The two presidents signed five cooperation agreements and memoranda of understanding.
The agreements pertained to cooperation on the construction and launch of hydroelectric power plants on the Aras River, joint cooperation between Iran's Institute of Standards and Industrial Research and Armenia's National Institute of Standards, cooperation in social welfare as well as bilateral environmental cooperation.
President Ahmadinejad arrived in the Armenian capital city of Yerevan for an official one-day visit on Friday.