Iran
Iran Navy commander: 75 million Iranians ready for defense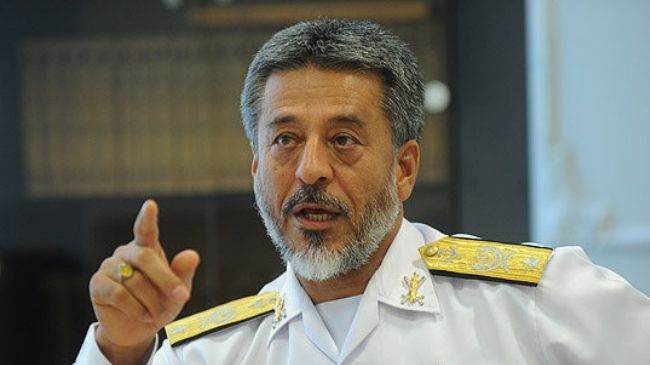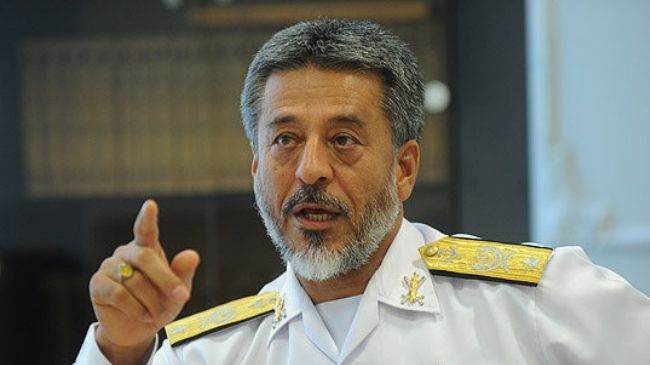 The Iranian Navy says in case of any offensive against the Islamic Republic, the country's entire millions-strong population is prepared to defend it against the aggressors.
"The Islamic Republic of Iran possesses complete preparedness and stability and this readiness exists in [the areas of] naval, ground, and air [defense]," said Iran's Navy Commander, Rear Admiral Habibollah Sayyari, ISNA reported on Wednesday.
"And if we are faced with an [instance of military] threat or intrusion, 75 million Iranians are prepared for defense," he added.
"Everyone knows that the enemies have united [among themselves] in every area, namely economic, against the Iranian nation, but the enemies of the Islamic Iran should know that the Iranian nation rightly knows these games [played] and threats [issued] by the enemy and will decisively respond to these threats if need be."
In recent years, Iran has made great achievements in its defense sector and attained self-sufficiency in producing essential military equipment and systems.
Iran has repeatedly assured other nations, especially regional neighbors, that its military might poses no threat to other countries, insisting that its defense doctrine is merely based on deterrence.