Iran
North America
Iran negotiators arrive in New York for NPT conference, nuclear talks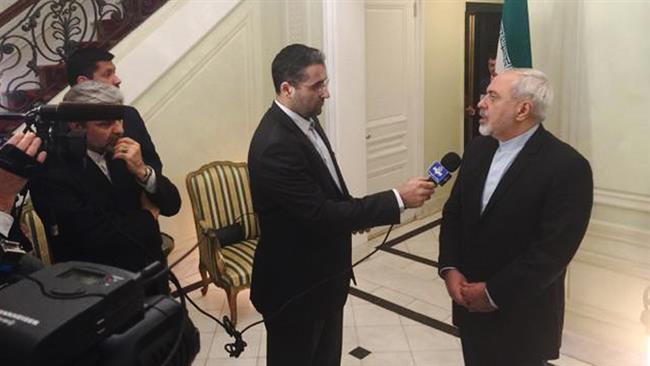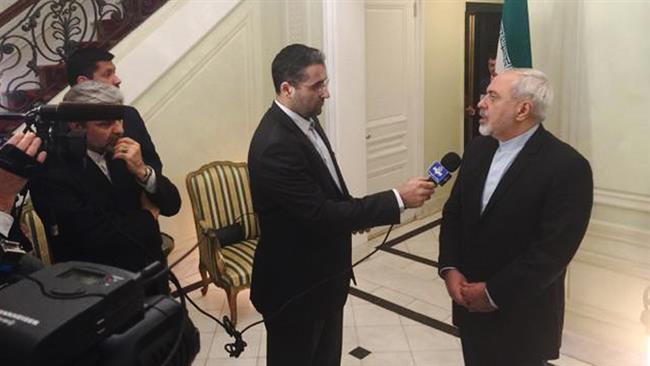 Iran's delegation of nuclear negotiators has arrived in New York to attend the 2015 Review Conference of the Parties to the Treaty on the Non-Proliferation of Nuclear Weapons (NPT).
Iranian Foreign Minister Mohammad Javad Zarif heads the team, which left Tehran early on Sunday.
The Israeli regime is the main obstacle to the universal implementation of the nuclear Non-Proliferation Treaty as it blatantly violates international rules, Zarif told Press TV correspondent in New York upon his arrival.
The Israeli regime is widely believed to be the sole possessor of a nuclear arsenal in the Middle East with up to 400 undeclared nuclear warheads. Tel Aviv has rejected global calls to join the NPT and does not allow international inspectors to observe its controversial nuclear program.
Zarif is scheduled to address the conference around 11:45 am local time (1545 GMT) on Monday on behalf of the Non-Aligned Movement (NAM), whose rotating presidency is currently held by the Islamic Republic of Iran.
He will also deliver a speech at the event as Iran's foreign minister on Tuesday morning.
Reports said that Iran and the P5+1 group of countries will also hold deputy and expert-level talks over Tehran's nuclear work on the sidelines of the event.
According to a senior US State Department official, Zarif and US Secretary of State John Kerry will meet on Monday, the first time since the groundbreaking talks in the Swiss city of Lausanne earlier in the month.
The Iranian top diplomat is also scheduled to hold separate meetings with EU foreign policy chief Federica Mogherini and some foreign ministers of the P5+1 during the trip.
Wendy Sherman, the US Under Secretary of State for Political Affairs and senior negotiator in Iran's nuclear talks, will also give a speech on the state of nuclear negotiations during a conference in Washington on Monday.
The latest round of talks between representatives of Iran and the P5+1 — the United States, Russia, China, France, Britain, and Germany — ended in Vienna on April 24. The three-day talks were held with the aim of drafting the text of the Joint Comprehensive Plan of Action (JCPOA) based upon a mutual understanding reached in Lausanne, Switzerland, on April 2.
The NPT conference, slated to be held from April 27 to May 22 at the UN headquarters, will address issues such as nuclear disarmament, nuclear non-proliferation, safeguard measures, and the peaceful use of nuclear energy.