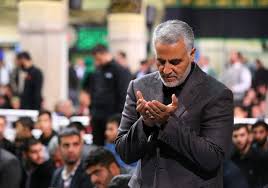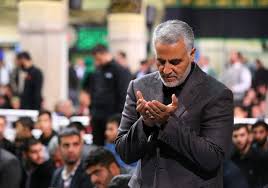 The commander of the Islamic Revolution Guards Corps (IRGC) Quds Force highlighted the peace-seeking nature of the Islamic Republic, saying that Iran has never pursued any adventurist policies anywhere in the world, particularly against the 'illegitimate' Saudi regime.
"Despite the claims made by our enemies, they are not hostile to Iran because of our adventurism, as we have never been looking for adventure against anyone anywhere in the world," Major General Qassem Soleimani said in a Sunday address in the southern Iranian city of Kerman.
No country in the world is more decent, peace-seeking, and tolerant toward its neighbors than Iran, he said, adding that the Islamic Republic has never inflicted any harm on its neighboring countries.
"Nowhere in the Islamic Revolution's history have we sought any adventure against Saudis and their government, though they are illegitimate, and despite the fact that their people do not have any role in the ruling system and government, and that the government is controlled by a family," General Soleimani added.
It is rather Saudi Arabia that has always looked for adventure against Islam and Iran, he stressed.
The remarks came after Egypt's Al-Watan daily in an article titled "Iran: Saudi Arabia is our enemy, not Israel", attributed some anti-Saudi remarks to IRGC Commander Major General Mohammad Ali Jafari, which was dismissed by Iran's Interest Section in Egypt as "false".
"The title, content and conclusion of the article have been written based on changes to the reality, references to some unprofessional news reports and false attributions to the Iranian official," Iran's Interest Section said in a statement on Sunday, adding that the move was against the professional norms of media.
Relations between Iran and Saudi Arabia have been tense in recent months.
Tensions between the two Persian Gulf countries ran high mainly due to Riyadh's execution of prominent Shiite cleric Sheikh Nimr al-Nimr, and a subsequent attack by outraged Iranian protesters on the Saudi embassy in Tehran, which resulted in the Arab country's decision to sever its ties with the Islamic Republic.
On January 2, Saudi Arabia announced that it has executed Sheikh Nimr, among dozens of others. The execution ignited widespread international condemnation, from both political and religious figures.
The next day, furious demonstrators in the Iranian cities of Tehran and Mashhad stormed Saudi Arabia's diplomatic buildings in protest at the execution of Sheikh Nimr.
Although Iranian officials criticized the embassy attack and police arrested dozens involved, Saudi Arabia cut off diplomatic relations with the Islamic Republic.