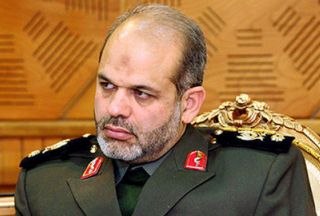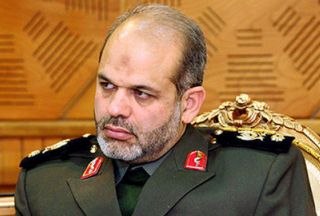 Iran's Defense Minister Brigadier General Ahmad Vahidi says the country has never agreed to the deployment of a missile system by the North Atlantic Treaty Organization (NATO) in Turkey.
Speaking to reporters on Thursday, he added that Iran's Foreign Ministry spokesman had already rejected press reports on the issue attributed to Turkish Foreign Minister Ahmet Davutoglu.
"The foreign ministry has already denied this, which is also the official stance of the Iranian government," Fars News Agency quoted Vahidi as saying.
The minister further noted that deployment of NATO's missile shield in Turkey was an inappropriate measure that is "problematic for the region's security."
The Turkish foreign minister has reportedly claimed in an interview with the daily Zaman that Iran and Turkey have reached an agreement on the deployment of NATO's missile shield in Turkey.
Iran's Foreign Ministry Spokesman Ramin Mehmanparast rejected Davutoglu's remarks on Wednesday.
"Our position is quite clear in this regard and we have continuously informed our Turkish brothers of that position," he added.
The US Defense Department has announced that the American-engineered 'early warning' radar system for the NATO military alliance will become operational in Turkey by the end of 2011.
Turkish Foreign Ministry spokesman Selcuk Unal declared the country's intention to host the apparatus on September 2.
Turkey claims that NATO's missile system aims to strengthen the alliance's "defense capacity and strengthen [Turkey's] national defense system," and would not target any specific country.
In September 2010, NATO Secretary-General Anders Fogh Rasmussen proposed to develop a 200-million-euro (253-million-dollar) US-backed missile system around Europe against possible attacks by "rogue states."
The NATO chief then referred to Iran's nuclear program as one of the reasons that justify the necessity of a missile system.