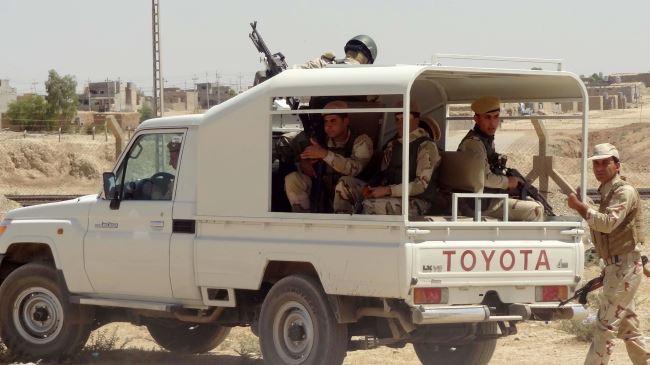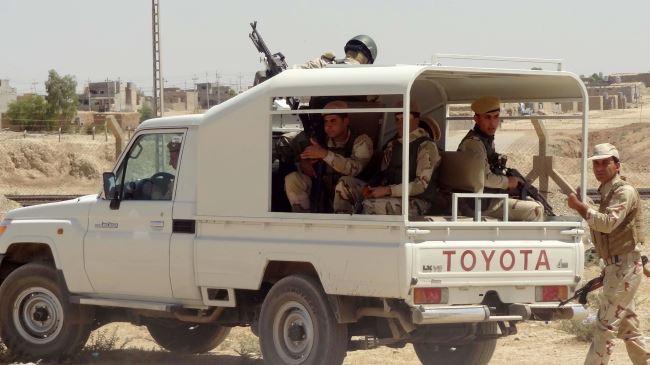 Iran's Foreign Ministry has firmly rejected reports about the presence of Iranian military forces in Iraq.
"The Islamic Republic of Iran has dispatched no military forces to Iraq and has no plan on its agenda in this regard," Foreign Ministry Spokeswoman Marzieh Afkham said on Sunday.
Iran, however, monitors "developments on the ground" in Iraq with precision and sensitivity due to bilateral cooperation and international obligations, she said, adding, "Iran attaches importance to cooperation with the Iraqi government in all fields."
The spokeswoman's remarks came after certain media reports claimed that hundreds of Iranian soldiers participated in a joint operation inside Iraq on Friday with Kurdish forces to retake the town of Jalawla from the ISIL Takfiri terrorists.
Senior officials from the Patriotic Union of Kurdistan (PUK) said on Friday that the Peshmerga forces in the militancy-riddled northern Iraq launched an operation to retake Jalawla town from the ISIL terrorists.
Iraq has faced brutal violence by the ISIL across the country's north and west since early June. The crisis has deteriorated in recent weeks, as the militants have swept over new towns in the north, forcing members of the minorities out of their homes.
The ISIL terrorists have threatened all communities, including Shias, Sunnis, Kurds, Christians, Izadi Kurds and others, as they continue their advances in Iraq.
They have been committing heinous crimes in the areas they have taken, including the mass execution of civilians as well as Iraqi army troops and officers.
The Iraqi armies backed by thousands of volunteers are engaged in fierce fighting with the ISIL militants to push them out of the captured areas.