Iran
Iran not breaking under Western sanctions: Ahmadinejad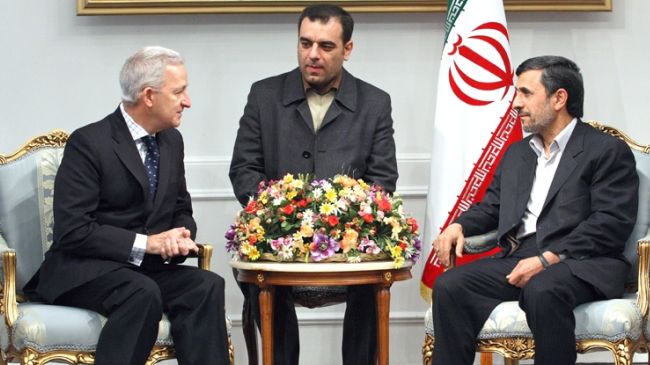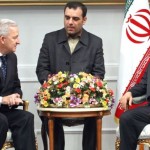 Iran's President Mahmoud Ahmadinejad says unilateral sanctions imposed against the Islamic Republic are childish and cannot break the Iranian nation.
"Iran is a great country with a vast economy and will not break under such problems," Ahmadinejad said in a meeting with the new Irish Ambassador to Tehran Oliver Grogan on Sunday.
The Iranian president added that despite sanctions, it is evident today that European countries have more economic problems than Iran.
The US, Israel and some of their allies falsely claim that Tehran is pursuing non-civilian objectives in its nuclear energy program. The US and European Union have used this unfounded accusation as a pretext to impose international and unilateral sanctions against Iran.
Tehran rejects the allegations against its nuclear energy activities, arguing that as a committed signatory to Non-Proliferation Treaty and a member of International Atomic Energy Agency, it has the right to use nuclear technology for peaceful purposes.
Ahmadinejad emphasized that justice can bring peace, security and friendship to the world, saying that the existing global problems have been caused by those who want to dominate the world.
Ahmadinejad added that there is no dark point in the history of Iran-Ireland relations and the two countries can expand bilateral ties without limitation.
Grogan, for his part, said his country seeks to elevate bilateral ties with the Islamic Republic and is determined to continue relations in a stable and logical manner.