Iran
Iran not to compromise over nuclear issue: Larijani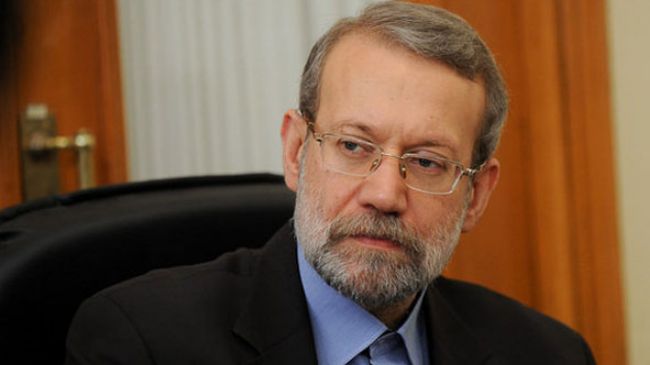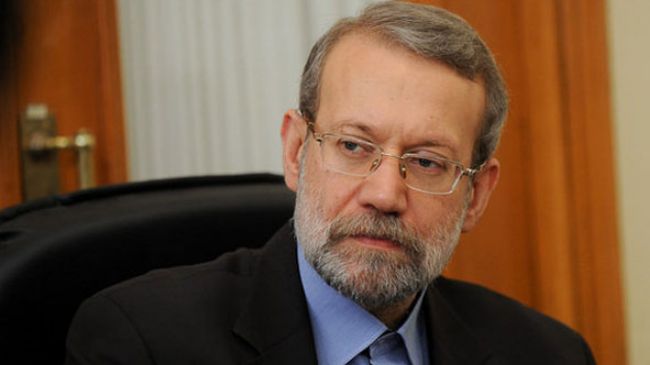 Iran's Majlis Speaker Ali Larijani says that the Islamic Republic will not compromise with the Western powers over its nuclear energy program.
Larijani made the remarks on Monday during an open session of Majlis as Tehran and the P5+1 group of world powers are set to hold a new round of nuclear talks.
The fresh negotiations between Iran and the five permanent members of the UN Security Council – the United States, China, Russia, France and Britain – plus Germany would open in the Austrian capital of Vienna on Tuesday.
The two sides plan to start drafting the text of a comprehensive agreement aimed at fully resolving the decade-old dispute between the West and Tehran over the latter's nuclear energy program.
Larijani said western powers must realize that the final phase of nuclear talks "will be no place for compromise."
The top parliamentarian blamed the West for resorting to excuses over Tehran's nuclear energy program, saying that nuclear dispute will be the only subject on the agenda of the talks.
The [Iranian] negotiating team can only negotiate on the nuclear issue," he said.
He criticized the "immature" remarks made by American officials regarding limitations on Tehran's nuclear activities as political gestures.
"Big powers have apparently mistaken the nuclear negotiations arena for political conjuring," said Larijani.
Iran and the six world powers are working to hammer out a comprehensive deal following the interim accord reached on November 24, 2013 and came into force on January 20 this year.
Under the Geneva deal, the six countries undertook to provide Iran with some sanctions relief in exchange for the Islamic Republic agreeing to limit certain aspects of its nuclear activities during a six-month period.