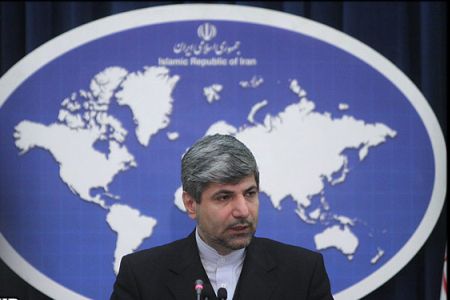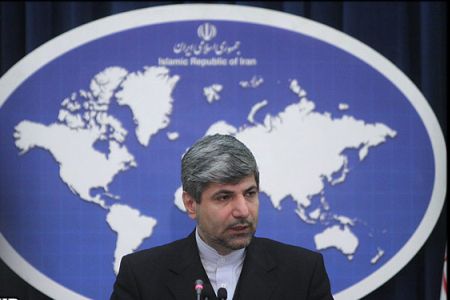 Iranian Foreign Ministry Spokesman Ramin Mehmanparast says Iran will definitely not discuss fuel swap with the major world powers in the upcoming multifaceted talks.
"Definitely, our meeting with the P5+1 (Britain, China, France, Russia, and the US plus Germany), which will be held with or without the presence of the others, will not include discussions on fuel swap," Mehmanparast told Mehr News Agency on Tuesday.
On October 14, EU Foreign Affairs Chief Catherine Ashton, who represents the P5+1, proposed holding three-day talks over Iran's nuclear program in mid-November in the Austrian capital of Vienna.
Iran welcomed the West's decision to return to the negotiating table but emphasized that the time and venue of the proposed talks must be convenient for all sides.
On Tuesday, the date and venue for Iran's talks with the P5+1 were announced in a letter sent by the office of Saeed Jalili, the secretary of Iran's Supreme National Security Council (SNSC).
"Fuel swap is officially defined within the framework of the activity of the International Atomic Energy Agency (IAEA), and as an active member, if we needed fuel, it would be our natural right to inform the secretary general of the Agency so that our message is conveyed to other members and once a member expresses readiness to provide fuel, talks will begin," Mehmanparast added.
"These stages have been taken and we have expressed our readiness for fuel swap, and the general secretary [of the IAEA] has informed the members, which resulted in France, Russia, and the US voicing readiness in this regard," the Iranian spokesperson said.
"The basis for fuel swap is the Tehran declaration in which it has been mentioned the amount of 3.5 percent [-enriched] uranium that will be entrusted to Turkey and the amount of 20 percent [-enriched] uranium will be given to Iran over what period [of time]. Therefore, that framework is completely clear and can in no way be changed and is also in no way the subject of our talks with the P5+1," he said.
Based on the Tehran, declaration which was singed between Iran, Turkey and Brazil on May 17, the Islamic Republic agreed to ship most of its low-enriched uranium to Turkey in exchange for the higher enriched fuel it needs for the Tehran research reactor.
Iran refutes Western allegations of having a military nuclear program, insisting that its nuclear activities are solely aimed at meeting the country's growing domestic energy demands.