Iran
Iran nuclear program to continue at full gallop: AEOI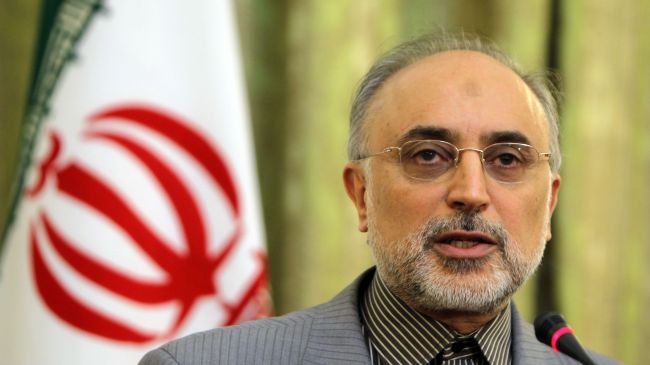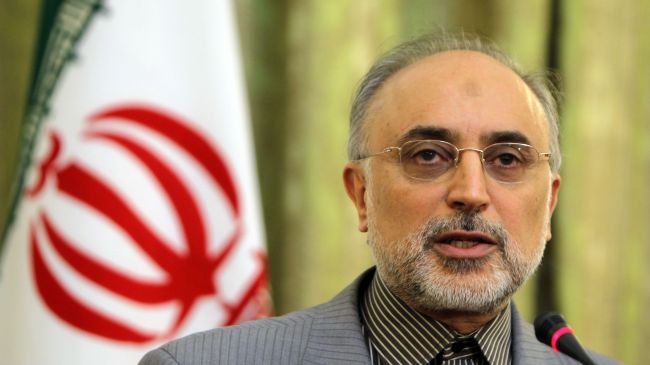 Head of the Atomic Energy Organization of Iran (AEOI) says the country will proceed with its nuclear energy activities at full speed in order to serve national interests.
"Not only do we have the right to nuclear energy but any entitlement which has been defined for us by international regulations is [also] our absolute right," Ali Akbar Salehi told reporters on Tuesday.
"We will never give up our rights," the AEOI head went on to add.
He said the conditions are currently "very favorable" for Iran's nuclear negotiations partners to show goodwill and restore the confidence that was lost over the past 35 years.
Salehi added that Iran is currently an "undisputed power" in the region and is seen as an important player in international diplomatic equations.
The top Iranian nuclear official expressed hope that the West would refrain from engaging in any act of "political adventurism" because neither the region nor the world could tolerate such a move.
Salehi's remarks came after Iranian President Hassan Rouhani on Monday reaffirmed Tehran's position in continuing to develop its nuclear energy program for peaceful purposes.
"Like other nations, the Islamic Republic of Iran considers itself entitled to enjoy all peaceful technologies, including peaceful nuclear technology," Rouhani said.
Iran and the five permanent members of the UN Security Council plus Germany signed an interim nuclear deal in Geneva, Switzerland, on November 24, 2013. The two sides started to implement the agreement on January 20 and aim to continue negotiations for a final comprehensive deal.
Under the Geneva agreement, the Sextet agreed to provide Iran with some sanctions relief in exchange for Tehran agreeing to limit certain aspects of its nuclear activities during a six-month period. It was also agreed that no nuclear-related sanctions would be imposed on Iran within the same time frame.