Iran nuclear talks on desirable course: Larijani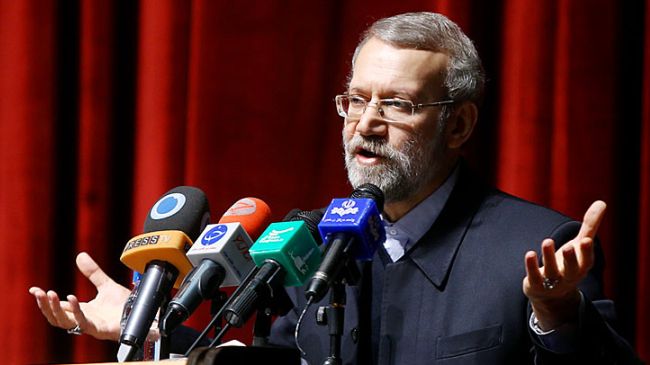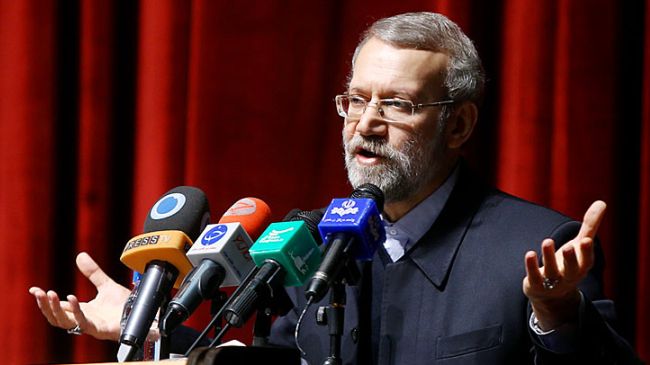 Iran's Majlis Speaker Ali Larijani says the negotiations between Iran and six world powers aimed at finding a final comprehensive settlement to the decade-old dispute over the Islamic Republic's nuclear energy program are on a "desirable course."
Speaking in a meeting with several prominent Iranian clerics in the holy city of Qom, located 125 kilometers (78 miles) southwest of the capital of Tehran on Thursday night, Larijani stated that, "Fortunately, the course of the nuclear talks is desirable, and the (Iranian) negotiating team is in the final stage of talks."
"Of course, there are many defiles along the course of the nuclear talks that we need to get past," he pointed out.
Iran and the five permanent members of the UN Security Council – the United States, China, Russia, France and Britain – plus Germany have been holding talks to resolve the dispute over the Islamic Republic's nuclear energy program.
The two sides reached an interim nuclear deal in the Swiss city of Geneva on November 24, 2013. Under the deal, Iran agreed to limit certain aspects of its nuclear activities as a confidence-building measure, and the world powers undertook to provide Iran with some sanctions relief.
Iran and its negotiating partners are scheduled to resume expert-level talks in New York on May 5-9. The two sides have also agreed to meet in the Austrian capital of Vienna on May 13 for a fresh round of high-level nuclear talks.
On Wednesday, senior diplomats from six world powers met in the Belgian capital, Brussels, to tune their strategy in the talks with Iran.