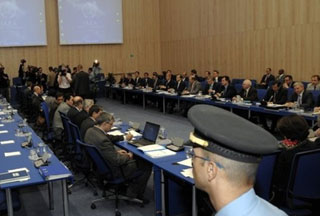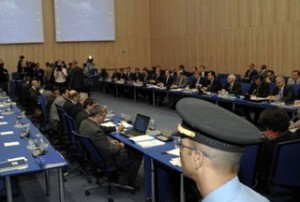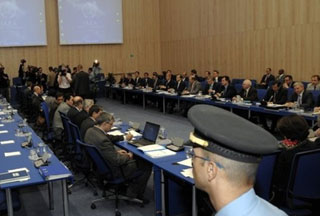 After the removal of France from the list of potential suppliers of highly-enriched uranium to Iran, nuclear talks between Tehran and world powers have been rescheduled.
UN nuclear watchdog chief Mohamed ElBaradei opened the first day of the meeting in Vienna on Monday in which delegations from Iran, France, Russia and the United States as well as experts from the agency discussed a deal to supply highly-enriched uranium for an Iranian research reactor.
France had been removed from the list of potential suppliers as Iran says the country has failed to deliver nuclear materials in the past.
French Foreign Ministry spokesman Bernard Valero was quoted by AFP that the country was participating in the meeting on Tuesday.
"It is a meeting of experts, in which we are participating," Valero said. "There are many technical parameters to take into account for the supply of nuclear fuel and we will see later which states will take part."
However, a diplomatic source close to the negotiations told Press TV that according to the draft of the deal which was handed out by ElBaradei in the morning, France was not being considered as a potential supplier.
"The elimination of France from the deal's draft is certain," the source said.
Tehran requires uranium enriched to the 20 percent level for its research reactor, which produces isotopes for medical use.
Western countries have proposed that Tehran trade its low-level uranium with higher level. However, Iran wants to buy the fuel rather than exchanging it.
The spokesman for the Atomic Energy Organization of Iran, Ali Shirzadian, said Monday that should the talks in Vienna fail, Tehran would enrich uranium to the required level.
"If the negotiations do not yield the desired results, we will write a letter and announce to the IAEA that Iran would act directly to supply the fuel for the Tehran reactor," he said. "Iran has capabilities to enrich uranium to the 20 percent level."