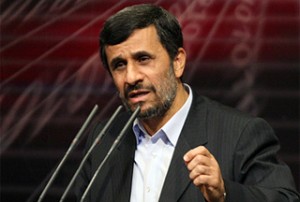 Iran's president has conveyed his condolences to the Polish people over the death of their president and 96 other people in a plane crash.
"The death of the president and his wife, the national bank president, and their companions has caused much pain and sorrow," Mahmoud Ahmadinejad said in a letter addressed to Polish Parliament Speaker and now acting President Bronislaw Komorowski.
"I would like to express my condolences to you, the people of Poland, and their government. I pray for divine forgiveness and benevolence for the victims of the accident, strength for their bereaved families, and honor and prosperity for the Polish people," he added.
A week of official mourning was declared in Poland after the plane carrying President Lech Kaczynski, his wife, and many other officials crashed while trying to land in thick fog in western Russia on Saturday.
After the incident, thousands gathered in central Warsaw's Pilsudski Square, where a somber candlelight vigil was held for the victims.