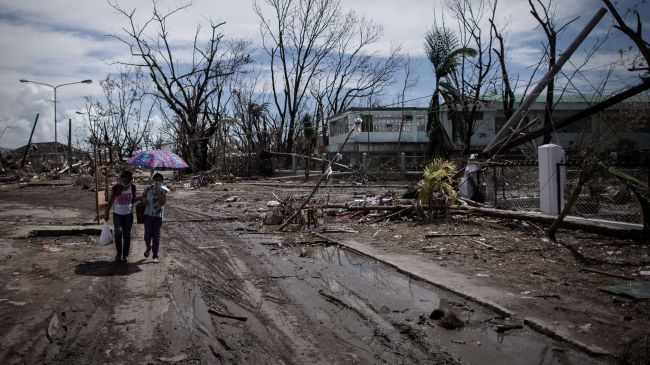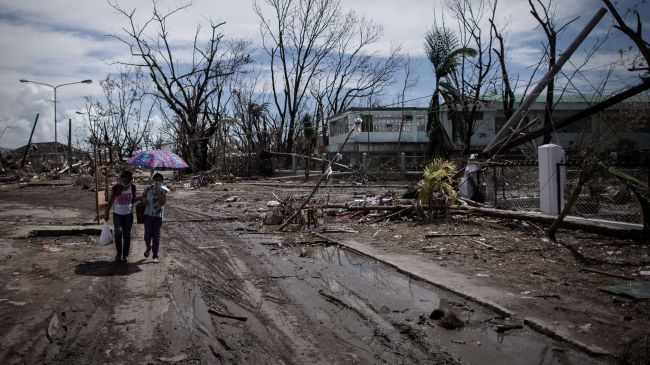 The Iranian Red Crescent Society (IRCS) has announced that it is ready to dispatch consignments of humanitarian aid to the Philippines as thousands of Typhoon Haiyan survivors desperately need food, fresh water and shelter.
"The IRCS, given its capabilities, experience and potentials, is prepared to send its skilled rescuers and assessment teams – that have good national and international experience concerning the management of calamities – to the Philippines to assess the disaster-stricken areas and pave the way for the dispatch of humanitarian aid as well as rescue and relief teams, [providing]accommodation and food," it said in a statement released on Wednesday.
The Iranian relief and rescue organization also expressed its readiness to send medical supplies and staff to the Philippines to help with the relief of typhoon-hit Filipinos.
Filipino President Benigno Aquino says death toll from the super Typhoon Haiyan is closer to 2,000 or 2,500 rather than the 10,000 previously estimated.
"Ten thousand, I think, is too much," Aquino said on Tuesday, adding, "There was emotional drama involved with that particular estimate."
The Filipino president stated that the government was still gathering data from storm-hit areas, which might raise the death toll.
"We're hoping to be able to contact something like 29 municipalities left wherein we still have to establish their numbers, especially for the missing, but so far 2,000, about 2,500, is the number we are working on as far as deaths are concerned," he said.
According to the United Nations, about 660,000 people have been displaced by the storm and many have no access to food, water or medicine.
The country, which is an archipelago of more than 7,000 islands, sees about 20 typhoons per year.
Last year, Typhoon Bopha flattened three coastal towns on the southern island of Mindanao, killing more than 1,100 people and causing damage estimated at $1.04 billion.