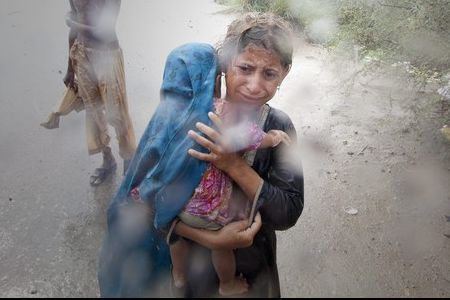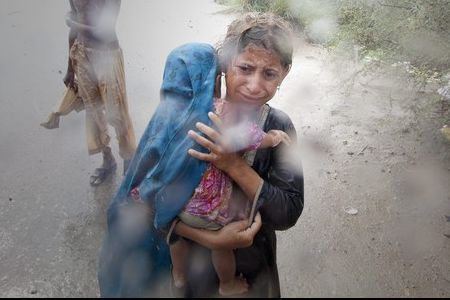 As Pakistani authorities warn of more flooding next week, Iran declares readiness to provide flood-ravaged Pakistan with more humanitarian and medical aid.
In a telephone conversation with the Speaker of National Assembly of Pakistan Fahmideh Mirza, Iranian Majlis (Parliament) Speaker Ali Larijani expressed Iran's readiness to dispatch more humanitarian aid to the flood-stricken Pakistan, following more UN calls on world states to speed up assistance to the devastated country.
Larijani offered condolences to the Pakistani government and nation over the recent disastrous floods that claimed the lives of at least 1,600 people and injuring more than 2,000 more.
Meanwhile, earlier on Monday, Iran's Chamber of Commerce announced that it would donate $1 million to the flood-ravaged country.
The Iranian Red Crescent Society (IRCS) has sent four humanitarian cargo including food and tents for the flood victims.
The Pakistani government says up to 20 million people have now been affected by the monsoon floods.
The World Health Organization (WHO) has warned the threat of epidemics in flood-hit areas. WHO fears up to 300,000 could contract Cholera in the aftermath of the devastating floods.
Aid agencies warn that relief is too slow to arrive for millions without clean water, food and homes in the flood-hit regions of Pakistan.