Africa
Iran offers Nigeria condolences over fatal plane crash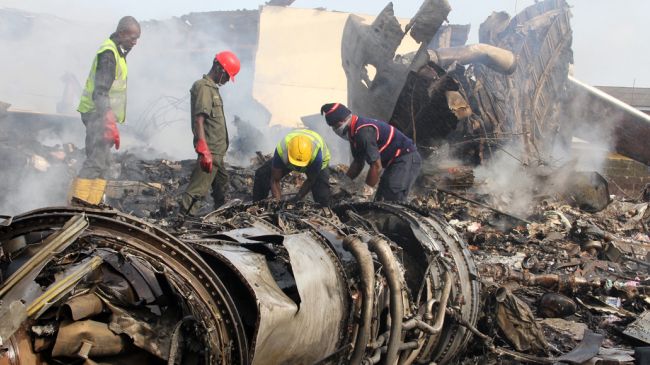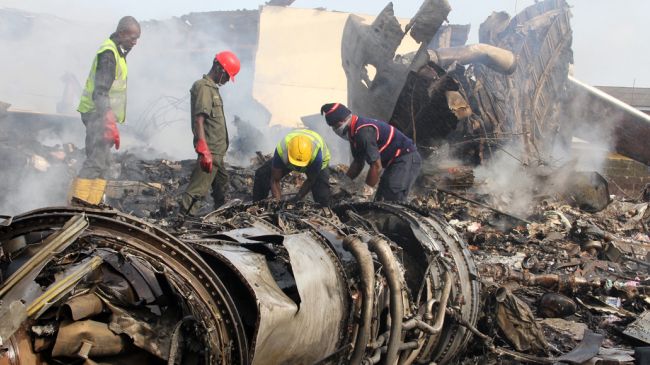 Iranian Foreign Minister Ali Akbar Salehi has extended his condolences to Nigeria over the deaths of scores of Nigerian citizens in a tragic plane accident in the African nation's city of Lagos.
On Sunday, a jetliner carrying 153 passengers crashed into a two-story building in Lagos, Nigeria's largest city, igniting an inferno at the scene.
Although official figures have not yet been released, it is feared that all the 153 passengers have been killed.
In a message to his Nigerian counterpart Olugbenga Ashiru on Monday, Salehi offered condolences to the Nigerian government and nation and the bereaved families of the victims.
Iran is ready to offer any help, Salehi said in his message.
Meanwhile, in a separate message, the Iranian foreign minister also expressed sympathies over the killing of at least 26 people and injuring of more than 190 others in a terrorist attack in the Iraqi capital, Baghdad.
The Iraqi citizens fell victim to a fresh car bomb attack in Baghdad on Monday.
Sources said the attack was carried out at a religious endowment headquarters in the Baab al-Muadham neighborhood of Baghdad. Two policemen were among the fatalities.
In a message to his Iraqi counterpart, Iran's top diplomat denounced the deadly bomb attack and offered sympathies to the Iraqi government, nation and the families of the victims.
Salehi said such acts of violence against the innocent people of Iraq indicate that the terrorist groups fear the formation of a powerful Iraq.
The axis of Zionists (Israeli) and the alliance of the unbelievers and hypocrites are trying to prevent the formation of a new powerful Iraq that can play an effective role in political, religious and cultural equations both in the region and in the world, Salehi said.
The latest bombing in Baghdad comes a few days after 17 people were killed in a series of bomb attacks in the capital on May 31.