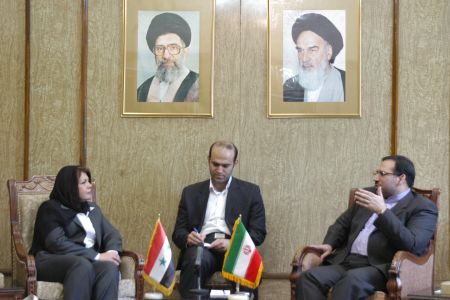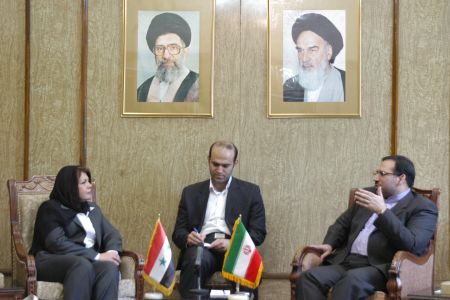 Iran says it is ready to hold a meeting with the economy ministers of Syria, Iraq and Turkey to discuss setting up an economic bloc in the region.
Iran's Minister of Economic Affairs and Finance Shamseddin Hosseini made the remarks in a meeting with Syrian Economy and Trade Minister Lamia Assi in Tehran on Saturday.
Hosseini expressed hope that the neighboring states increase their economic ties in an effort to form a regional bloc in the Middle East, Mehr news agency reported.
The minister also added that Iranian and Syrian officials plan to discuss setting up a joint investment company and the expansion of banking and insurance cooperation within two months.
Assi also welcomed further development of economic ties with Iran as well as setting up the joint investment company.
The talks came as Tehran on Friday signed a draft agreement on free trade with Syria in a move which can boost the country's economy in the face of Western sanctions.
The deputy commerce ministers of Iran and Syria inked the draft, and a final agreement is expected to be signed by Iranian Commerce Minister Mehdi Ghazanfari and the Syrian economy and trade minister.
The 23-article document applies to a wide variety of commodities in the fields of industry and agriculture, and is applicable to any product as along as 50 percent of it is produced in either country.
"This agreement can increase the 400-million-dollar volume of commercial exchange between the two countries to $2 billion," IRNA quoted Ghazanfari as saying.
He added that the promotion of commercial relations with Syria will give Iran access to new markets, given the imposition of sanctions by the West against the country.
The Iranian minster said under the agreement, all existing tariffs would be reduced to four percent within a five-year period, adding that the deal does not interfere with the partnership of either side in economic cooperation with other states.