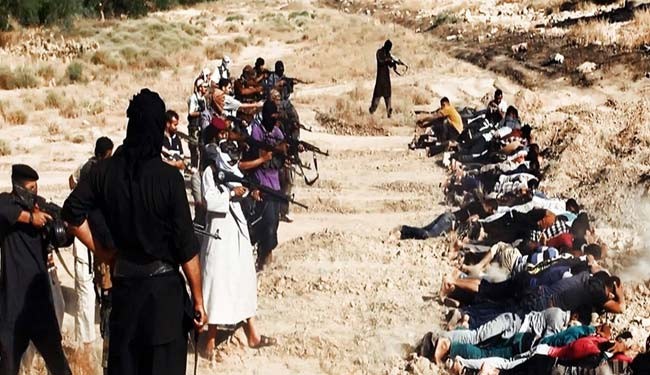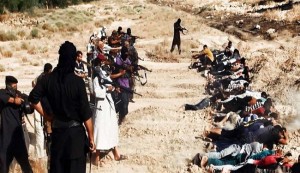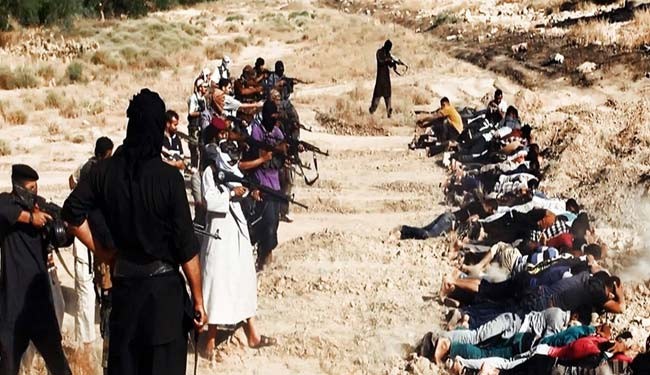 A senior member of Iran's Assembly of Experts and Tehran's Friday prayer leader has slammed the UN's inaction versus brutal atrocities committed by ISIL terrorists in Iraq, describing the Takfiri group as product of a Jordan-based committee to disintegrate Iraq.
Addressing tens of thousands of Friday Prayer participants at Tehran University grounds, Ayatollah Ahmad Khatami further questioned the UN's sincerity in battling terrorism.
"…Two weeks after so many savageries in Iraq, the UN Security Council (UNSC) refuses to react and it has not even called an emergency session. Either they (council members) are fearful of the United States or they are in cahoots with them (ISIL terrorists)," said Khatami.
"They (UNSC members) are lying about combating terrorism," he emphasized.
The senior cleric further explained that the ISIL terrorist group is run by a Jordan-based committee comprised of the United States, the Israeli regime and reactionary regimes in the region, whose objective for the moment is the fragmentation of Iraq.
Khatami also reiterated that what is currently under way in Iraq is by no means a sectarian strife, as claimed by the West and their regional Arab allies, since the ISIL "Takfiris are killing both Shias and Sunnis" across the Arab nation.
"They (ISIL elements) are dishonoring Islam and they portray Islam as a violent and murderous religion."
On June 10, the Takfiri terrorists took control of the Nineveh provincial capital, Mosul. They later took control of the city of Tikrit, located about 140 kilometers (87 miles) northwest of the Iraqi capital, Baghdad.
Soldiers of the Iraqi army have been engaged in heavy fighting with the foreign-sponsored terrorists in different fronts ever since.
Iraqi Prime Minister Nouri al-Maliki has blamed Saudi Arabia and Qatar for the security crisis and growing terrorism in his country.