Iran
Iraq
Leaders of Ummah
Middle East
Iran Official: Saudi Media's Insult to Ayatollah Sistani, 'Abominable Act'
Supreme Council of Ahl-ul-Bayt World Assembly condemned Saudi media's disrespect of the Iraqi Shia Source of Emulation Grand Ayatollah Seyed Ali Sistani and called it an 'abominable act'.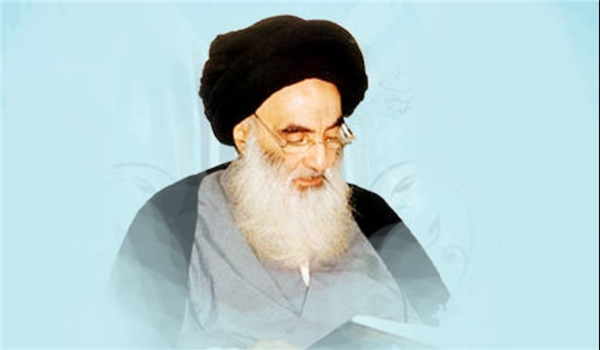 Head of the Council Hojjatoleslam Mohammad Hassan Akhtari described the ignoble move of a media outlet, affiliated to Saudi regime, as a 'revengeful act'.
Akhtari condemned the move and emphasized, "The insult by a media outlet, affiliated to Al-Saud regime is considered as a revengeful and malicious act and an insult to the belief and feelings of millions of Sunnis, Shiites and Christians inside and outside Iraq."
Iraqi officials have strongly condemned the publication of an offensive cartoon of Grand Ayatollah Sistani in a Saudi-owned paper, saying the act stems from the failure of Riyadh's Takfiri plots.
In June 2014, Iraq's highest Shia authority Grand Ayatollah Sistani issued a Fatwa saying that it is a religious duty to stand up against the Takfiri terrorists and expel them from Iraq.
The grand Ayatollah called on all Iraqis to volunteer to defend their country and sanctities.