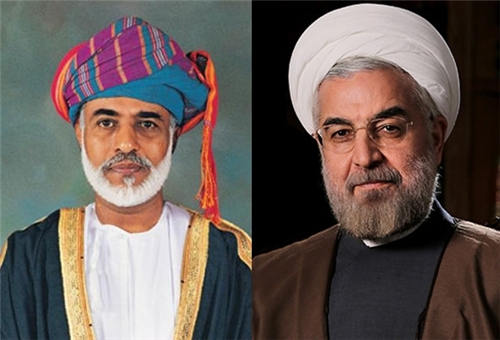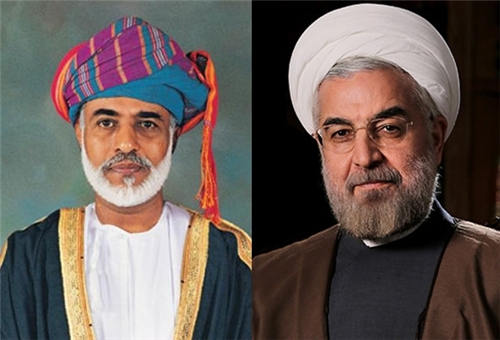 Iran's President Hassan Rouhani and Oman's Sultan Qaboos bin Saeed, in a phone call, underlined the need for widening bilateral ties between two Muslim nations.
During the phone conversation, Sultan Qaboos congratulated the election of Rouhani as the new president, wishing the best for the Iranian nation and the 11th administration.
President Rouhani, for his part, thanked the Omani Sultan for his phone call and for the attendance of the representative of Oman in the oath-taking ceremony of the Iranian president, adding that the Islamic Republic of Iran's government is interested in reinforcement of Tehran-Muscat ties.
On Sunday, Rouhani took the oath of office in the Iranian parliament one day after being endorsed by Supreme Leader of the Islamic Revolution Ayatollah Seyed Ali Khamenei.
Early in May, Iranian Ambassador to Oman Ali Akbar Sibouyeh and Chairman of Oman's State Council Yahya bin Mahfouz Al-Munthari in a meeting in Masqat discussed ways of bolstering the two states' mutual cooperation in different fields.
At the meeting, the two sides reiterated that their countries' interest in broadening relations in different areas in view of their age-old ties.
Al-Munthari voiced satisfaction in the two countries' exemplary relations, specially in area of parliamentary cooperation.
"The will and determination of the two countries' political leaders has provided the necessary grounds for all-out development of the bilateral relations …," he reiterated.
Sibouyeh, for his part, pointed to the relentless efforts and activities of the Iran-Oman joint economic commissions and committees as instances of successful attempts by the two countries to broaden their relations at different levels.
Earlier this year, Sultan Qaboos bin Saeed underlined his country's determination to expand bilateral relations with Iran.
Speaking at a meeting with outgoing Iranian Ambassador to Masqat Hossein Noushabadi in October, Sultan Qaboos stressed that the two countries' existing capacities should be utilized for the expansion of the bilateral ties.
Sultan Qaboos also described Iran-Oman relations as "age-old and important", and stated that continued cooperation will ensure the two countries' interests.
Noushabadi, for his part, pointed to the age-old relations between Iran and Oman and the two countries' religious and Islamic commonalities, and added that expansion of the two countries' ties is indebted to the resolve of the two countries' leaders.
He also stressed the necessity for the utilization of all the existing capacities for the development of the relations between Iran and Oman.
Iran and Oman have expanded cooperation in a variety of areas such as economy and defense since 2005.