Iran
Iran, Oman hold joint naval drills in Sea of Oman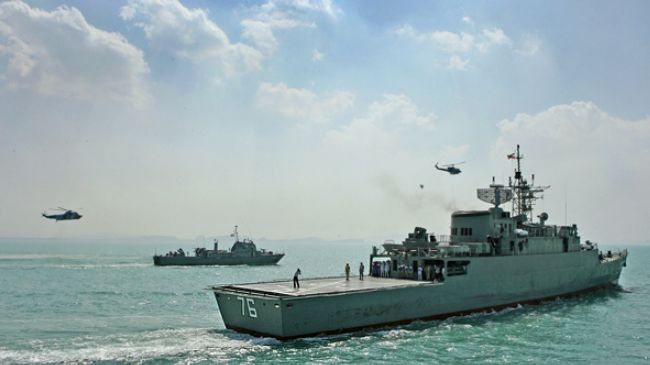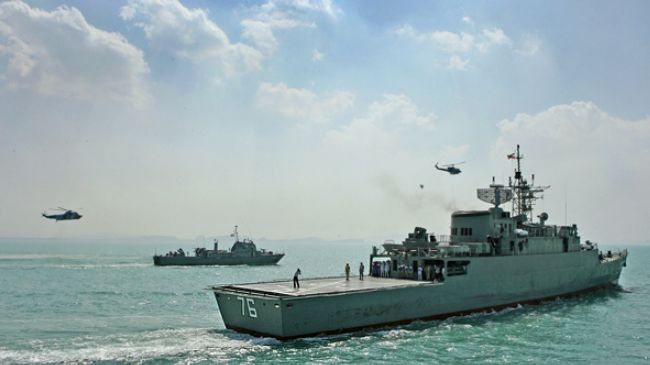 The naval forces of the Islamic Republic and Oman have started staging a joint rescue and relief naval drill in the Sea of Oman, Iran's Navy announces.
Iran's rescue and relief fleet, which docked in Muscat's Port Sultan Qaboos on Friday, started the 4th joint drills with Oman on Monday.
"The Islamic Republic of Iran's fleet, consisting of Alvand destroyer, Shamshir (Sword) warship, Bushehr logistic ship, Navy's AB212 helicopter and Safir 3 (Ambassador 3) carrier, is attending the maneuver," said the Iranian Navy's Deputy Commander for Operations Rear Admiral Siavash Jareh on Monday.
He said Iranian and Omani units are exercising relief and rescue operations in this region, adding that the drills will end later on Monday and the Iranian fleet will return to the southern Iranian port city of Bandar Abbas.
The 11th meeting of Iran-Oman joint military committee was also held in Muscat on Monday in the presence of the two countries' high-ranking military commanders.
During the meeting, the Iranian and Omani commanders are scheduled to discuss ways to improve bilateral military cooperation.
Iran and Oman have so far held several naval relief and rescue drills aimed at enhancing readiness for providing relief services and rescue operations, improving the level of regional cooperation, and exchanging experience.
In recent years, Iran's Navy has increased its presence in international waters to protect naval routes and provide security for merchant vessels and tankers.