Africa
Iran, Oman Vow to Continue Mutual Cooperation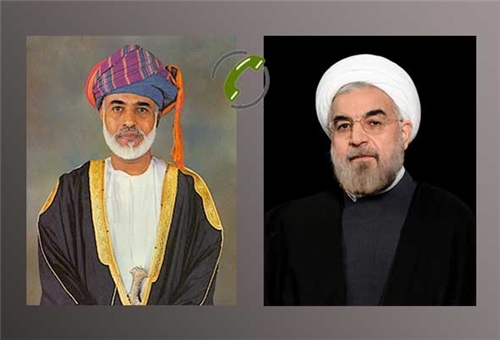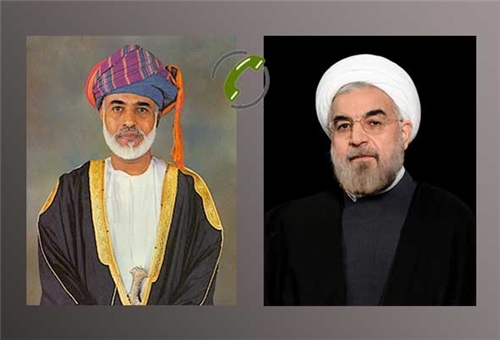 Iran's President Hassan Rouhani and Oman's Sultan Qaboos bin Said Al Said, in a phone conversation, laid emphasis on maintaining peace and security in the region, and pledged to utilize their countries' entire capacity to enhance regional stability.
"The foreign policy of the Administration of Prudence and Hope is based on the peace, justice and moderation discourse and during this period Iran's efforts will be based upon promotion of peace and friendship with all the world countries, particularly its neighbors," said Rouhani in a Monday telephone conversation with the Omani king.
President Rouhani underscored the necessity of examining the existing potentials for promotion of Tehran-Muscat ties and called for collective efforts by all the Persian Gulf littoral states to enhance regional stability and security.
Rouhani expressed satisfaction over the restoration of security and stability to the strategic Strait of Hormuz and Persian Gulf through the cooperation of Iran, Oman and other regional states.
Sultan Qaboos, for his part, underlined the importance of regional cooperation and expressed optimism that such endeavors would yield favorable results.
Late in August, President Rouhani and Sultan Qaboos, in a meeting in Tehran, hailed amicable ties between the two nations, and called for the expansion of mutual cooperation between Tehran and Masqat in all arenas.
"The senior officials of both countries must try to further expand and deepen the bilateral relations," the Iranian president said.
"Tehran-Masqat cooperation is very effective and important in order to restore peace and stability to the region and Iran seeks to pursue this policy in cooperation with other regional countries," Rouhani added.
The Omani king, for his part, hailed amicable ties between Tehran and Masqat and called for bolstering trade and economic cooperation.
Sultan Qaboos expressed readiness for increasing trade ties with Iran through the North-South Corridor which is currently being established by Iran, Turkmenistan, Uzbekistan and Afghanistan.
Iranian officials have repeatedly underlined that they attach great importance to the consolidation of Tehran's relations with the Middle-East countries in order to protect and promote peace and security in the region.