Iran
'Iran open to ties with Helsinki, Prague'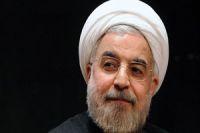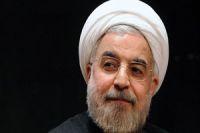 Iranian President-elect Hassan Rohani says Tehran welcomes the enhancement of relations with Finland and the Czech Republic.
In a Tuesday message to Finnish President Sauli Vainamo Niinisto, Rohani expressed hope that Tehran and Helsinki would forge closer ties in the future.
Rohani thanked Niinisto for having sent him a congratulatory message over his victory in Iran's presidential election, and wished the Finnish nation prosperity and welfare.
Also, in response to Czech President Milos Zeman's congratulatory message, Rohani expressed hope that the relations between Tehran and Prague would further expand based on mutual respect and interests.
Rohani won Iran's June 14 presidential election, garnering 50.7 percent of a total of 36,704,156 ballots. The voter turnout in the election was 72.7 percent, according to Iran's Interior Ministry.
The Iranian president-elect currently represents Leader of the Islamic Revolution Ayatollah Seyyed Ali Khamenei in the Supreme National Security Council. He is also a member of the Assembly of Experts, the Expediency Council and the president of the council's Center for Strategic Research.