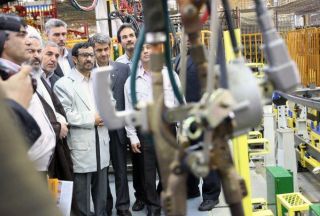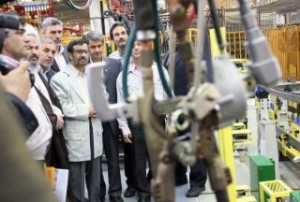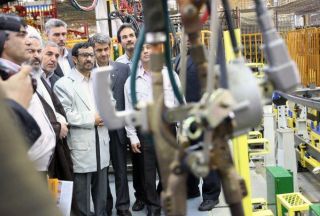 Iranian President Mahmoud Ahmadinejad has opened the Middle East's biggest car-manufacturing plant in the central city of Kashan.
The plant, set up by carmaker Saipa, will manufacture 150,000 vehicles annually, the Islamic Republic News Agency reported.
Built at a cost of around $350 million, the facility will offer direct employment to 4,000 people within two years.
Ahmadinejad also unveiled the production line of "Tiba," the new name for the former "Miniature," the first Iranian car entirely domestically made.
The president called on the country's car manufacturers to improve the quality of domestically-made vehicles so that "if an Iranian wants to buy a vehicle, he must prefer homemade ones."
Iran is the Middle East's largest car manufacturer with more than 1.4 million vehicles produced last year by the country's two leading carmakers, Saipa and Iran Khodro.