Iran
Iran opposes Japan plan to dispatch Self-Defense Forces to Middle East: Deputy FM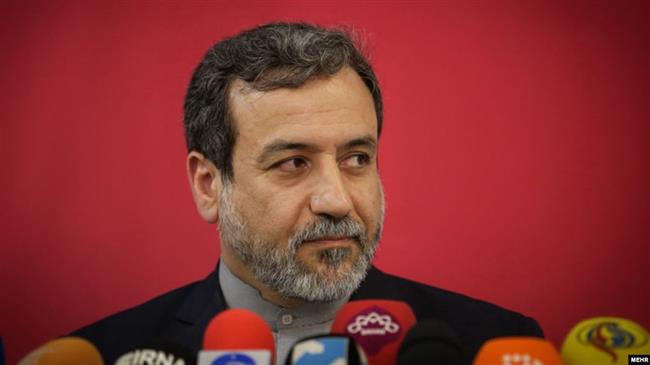 A senior Iranian official says the Islamic Republic is opposed to Japan's plan to dispatch Self-Defense Forces (SDF) to the Middle East to help ensure what Tokyo describes as the safe navigation of commercial vessels.
"We are waiting for Japan to take its final decision. We don't believe that the presence of any foreign forces in the region would help the stability, security and peace of this region," said Abbas Araqchi, Iran's deputy foreign minister, in an exclusive interview with Japan's public broadcaster NHK on Wednesday, during his visit to Tokyo.
In October, Japan said it planned to send a naval force to Middle East waters to guard ships supplying Japan but declined to join any US coalition to protect merchant vessels.
The Tokyo government is expected to seek the cabinet approval by the end of the year to send an SDF destroyer and a patrol plane to the region, government sources have said, according to Japanese media.
Japan's Chief Cabinet Secretary Yoshihide Suga said Wednesday that the Gulf of Oman, which lies on the northern edge of the Arabian Sea, or the Bab el-Mandeb Strait that connects the Red Sea and the Gulf of Aden, have been picked as potential locations for the SDF.
Regional tensions have intensified after attacks earlier this year on oil tankers near the Strait of Hormuz and the Persian Gulf, and a strike on Saudi oil facilities. The United States has blamed Iran for the incidents. Iran has denied the allegations, saying it attaches high significance to the security of the strategic region.
Elsewhere in his interview, Araqchi blamed the US for escalating tensions in the region, adding that Washington's unilateral withdrawal from the 2015 nuclear agreement between Iran and world powers and its "maximum pressure" policy were fueling regional tensions.