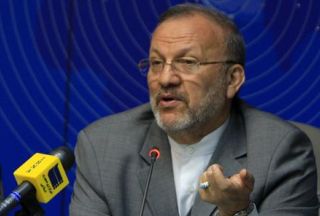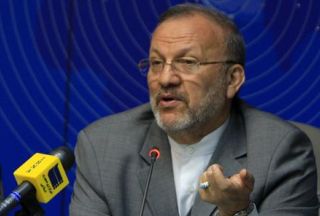 Iranian Foreign Minister Manouchehr Mottaki says Tehran's "overall" ties with its long-time energy partner, Russia, are "positive," despite recent disagreements.
In the past few weeks, Iranian officials have sharply criticized the Kremlin's "Yes" vote to the UN Security Council sanctions resolution against Iran, as well as Moscow's decision to scarp a deal to deliver the S-300 missile defense system.
Iran's top diplomat told a press conference on Tuesday that if the scope of bilateral agreements is above 50 percent between the two countries, the ties are deemed as "positive."
He added that while Iran and Russia had significant ties in various areas, Moscow must be "wise and careful" with regards to the current stage of affairs, "as it is of importance for Russia to maintain these relations."
"We have some criticism regarding Russian foreign policy, which we will duly announce," IRIB quoted Mottaki as saying.
Asked about Moscow's decision to renege on the S-300 delivery, Mottaki stressed that the deal was part of the Iran-Russia ties and said that Tehran would choose a course of action based on the other party's decision.
The minister touched upon Russia's reaction to the US unilateral sanctions and a similar agreement reached by the European Union.
"The Russians asked us whether to voice opposition [to the unilateral sanctions adopted by the US and the EU] and we responded that…you (Russians) should warn them (the West) that if they insist on their unilateral decisions, we (Iran) will stop cooperating with them."
Russia has slammed the EU sanction as unwise, and has expressed "disappointment" in the bloc for ignoring its earlier warnings that the imposition of unilateral restrictions on a country that already faces UNSC sanctions is illegal as it would be bypassing the Security Council's decisions.
"We do not support them. We think they are totally wrong in substance and in tactics," Russian ambassador to the EU, Vladimir Chizhov, told reporters in Brussels on Friday.
Tehran says it expected Russia — which helped build its Bushehr nuclear plant — to have endorsed efforts aimed at finding a diplomatic solution to the standoff over Iran's nuclear program.
Iran, Turkey and Brazil issued a joint nuclear fuel swap declaration on May 17, under which Tehran agreed to exchange 1,200 of its low-enriched uranium on Turkish soil with fuel for a medical research reactor.
The US and its European allies cold-shouldered the declaration, with Washington convincing all veto-wielding permanent members of the UNSC to join its sanctions campaign.