Iran
Iran, P5+1 slated to hold nuclear talks on Thursday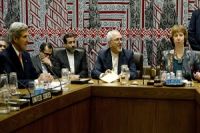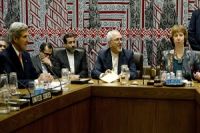 Iran and the P5+1 group are slated to hold a fresh round of negotiations on Tehran's nuclear energy program.
According to Press TV, the talks scheduled for Thursday between Iran and the six countries of Russia, China, France, Britain, the US, and Germany will center on outstanding issues related to Tehran's nuclear program.
Iranian Foreign Minister Mohammad Javad Zarif and European Union foreign policy chief Catherine Ashton will jointly lead the negotiations.
Zarif, Ashton and US Secretary of State John Kerry ended their trilateral talks on Iran's nuclear energy program in the Austrian capital, Vienna, late on Wednesday. The size and scope of Iran's uranium enrichment capacity, a timetable for lifting sanctions against the Islamic Republic and the time of a final deal were reportedly among the main issues brought up in the trilateral discussions.
Zarif, who heads the Iranian negotiating team in nuclear talks with the six countries, arrived in Vienna on Tuesday.
Zarif has previously said that the Thursday talks will be attended by "political directors" from the P5+1 group as part of efforts to find "common ground."