Iran
Iran, P5+1 to review Russia, EU proposals in Kazakhstan: Salehi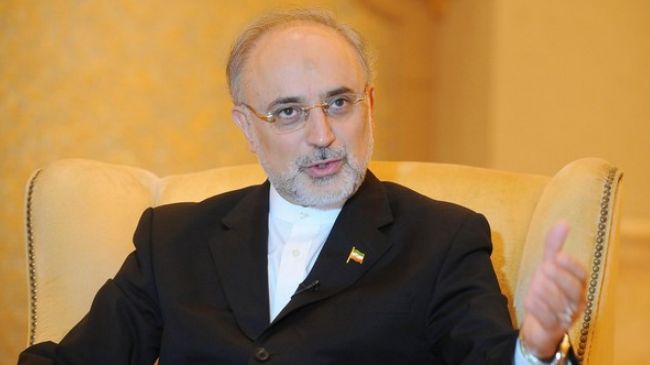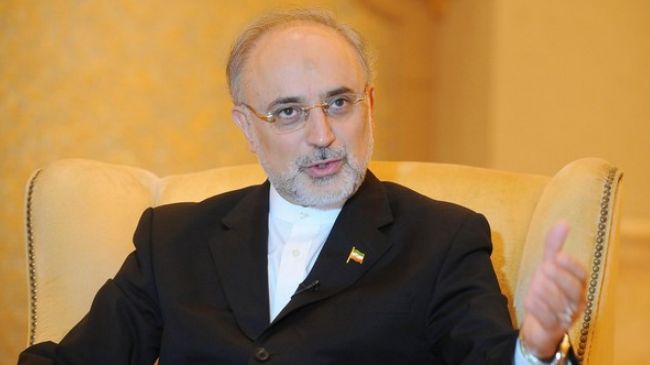 Iran's Foreign Minister Ali Akbar Salehi says the proposals made by Russia and the European Union about Tehran's nuclear energy program will be discussed at the upcoming talks with the world powers of the P5+1 group.
In an interview with Ria Novosti in Moscow on Monday, Salehi said, "Iran announced last year that it has drafted a five-point plan according to the proposals presented by Russia's Foreign Minister [Sergei Lavrov] in 2011."
On July 14, 2012, Lavrov laid out a new "step-by-step" approach that would enable Iran to take steps to address the questions raised by the International Atomic Energy Agency (IAEA) regarding its nuclear energy program.
According to the plan, Iran can revive negotiations to allay the concerns of the IAEA about its nuclear activities and be rewarded along the way by a partial removal of sanctions.
"Last month, however, the EU drafted and announced a separate three-stage plan," Salehi added.
The Iranian foreign minister said both plans would be discussed during the upcoming meeting between Iran and the P5+1 (Britain, China, France, Russia, and the US plus Germany) in Kazakhstan on February 26 in order to find their common grounds.
Salehi is in Moscow to attend the 10th annual meeting of the Russian-Iranian Business Council (RIBC). The two-day meeting began in the Russian capital on February 11.
The last round of the negotiations between Iran and the P5+1 was held in Moscow in June 2012.
The United States, Israel and some of their allies have repeatedly accused Iran of pursuing non-civilian objectives in its nuclear energy program.
Iran rejects the allegation, arguing that as a committed signatory to the nuclear Non-Proliferation Treaty (NPT) and a member of the IAEA, it has the right to use nuclear technology for peaceful purposes.
Commenting on the US offer of talks with Iran, Salehi said Tehran pays no heed to the offer made by US Vice President Joe Biden at the present time but such negotiations (between Iran and the US) would be possible in the future if Washington abandoned its approach of pressure and threat toward Iran.
"Some people might think that the tone of US officials has changed and become more positive, but, from our point of view, it is still not enough," the Iranian foreign minister added.
At the 49th annual Munich Security Conference in Germany on February 2, Biden said Washington was ready to hold direct talks with Iran over the country's nuclear energy program.
However, he noted, "There will be continued pressure and isolation."
On February 6, Leader of the Islamic Revolution Ayatollah Seyyed Ali Khamenei said talks with the United States would not take place under pressure and threats.