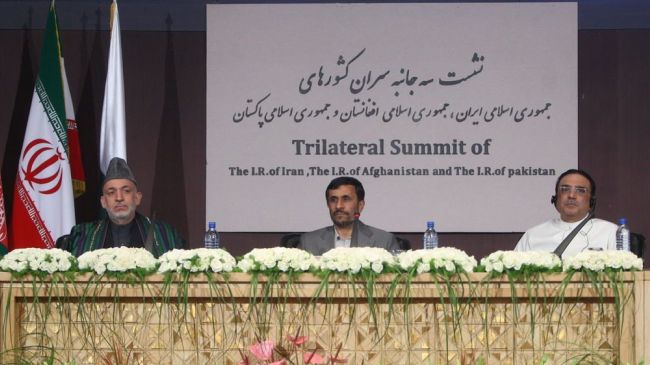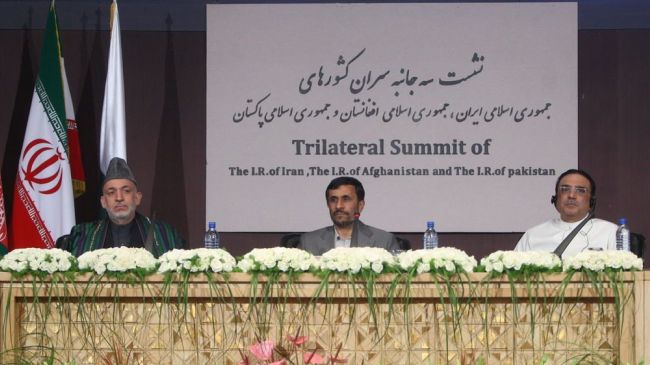 Iran's Vice president for International Affairs Ali Saeedlou says expanding economic and diplomatic relations between the Islamic Republic and Pakistan will resolve many problems in the region.
Bilateral cooperation and relations between the two friend and neighboring countries of Iran and Pakistan have significantly increased compared to previous years, Saeedlou said upon arrival in Chakli airport in Islamabad on Sunday.
"Iran is determined to implement the huge project of transferring gas to Pakistan in order to make up for the lack of fuel and energy in this country," Saeedlou added.
A multi-billion-dollar Iran-Pakistan gas pipeline deal, which was signed in June 2010, aims to export a daily amount of 21.5 million cubic meters (8.7 billion cubic meters per year) of Iranian natural gas to Pakistan.
The Iranian official said holding seminars and arranging meetings between the two countries' officials would pave the way for the improvement and consolidation of ties between Iran and Pakistan.
During his visit, Saeedlou will make arrangements for Iranian President Mahmoud Ahmadinejad's next trip to Pakistan. Ahmadinejad is due to visit Islamabad in near future to participate in the second trilateral summit of Iran, Pakistan and Afghanistan, the last round of which was held in Tehran, in June 2011.