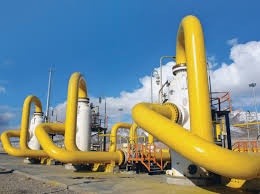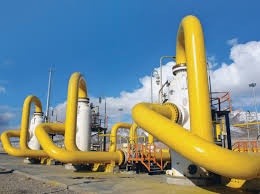 A Pakistani delegation presided by Oil Minister Shahid Khaqan Abbasi arrived in Tehran on Monday to discuss expediting the implementation of the Iran-Pakistan gas pipeline.
The delegation is due to present new proposals to the Iranian side on the IP gas pipeline.
Abbasi is scheduled to confer on the latest developments related to the implementation of the project with his Iranian counterpart Bijan Namdar Zanganeh in Tehran on Tuesday.
Last month, Iranian Foreign Minister Mohammad Javad Zarif and his Pakistani counterpart Hanna Rabbani called on relevant officials to do their best to remove the existing barriers to the expedition of the Iran-Pakistan gas pipeline project.
In a meeting in New York, the two sides pointed out that more delay in implementation of the pipeline in Pakistani soil is not economic, and vowed to coordinate efforts to make the fruitful project operational in near future.
The Iranian and Pakistani foreign ministers also underlined the need for increasing the trade transactions volume and strengthening cooperation between the two countries' trade ministries and their interior ministries to increase the security of the borders to prevent drug trafficking, illegal trespassing and activities of the terrorist groups.
Iran wants to export its natural gas to Pakistan, India and China through the pipeline.
Iran has already built its 900-kilometer share of the pipeline on its own soil and is waiting for the 700-kilometer Pakistani side of the pipeline to be built.
Iran and Pakistan signed an agreement over the construction of a gas pipeline in 1995. Later, Iran made a proposal to extend the pipeline from Pakistan into India. In February 1999, an accord between Iran and India was signed.
But due to the US pressure, India withdrew from the project in 2009.