Iran
Iran, Pakistan wrap up joint naval drill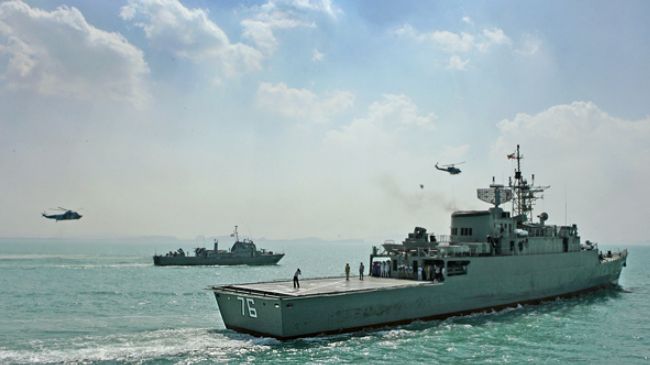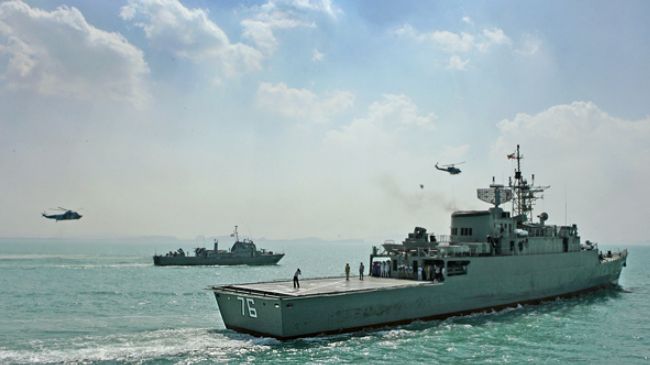 The Islamic Republic of Iran and Pakistan have wrapped up a joint naval drill in the Persian Gulf waters east of the Strait of Hormuz.
During the drill, the naval forces, backed up by an Iranian helicopter, rehearsed different types of military and tactical formation of vessels and submarines.
The fleets present in the exercises were comprised of two Iranian and a Pakistani missile-launching frigate as well as a Pakistani logistic vessel and submarine.
The maneuvers were aimed at upgrading and exchanging military experience between Iran and Pakistan.
The Pakistani fleet had docked at Iran's southern port city of Bandar Abbas on Saturday to take part in the joint naval drill.
Iranian Navy's second-in-command for operations, Rear-Admiral Shahram Irani, has said the Pakistani fleet is conveying a message of peace and friendship and will help boost military cooperation between Tehran and Islamabad.
In recent years, Iran's Navy has conducted several military drills to enhance the defense capabilities of its armed forces and to test modern military tactics and equipment.
Iran says its military might poses no threat to other countries, stating that its defense doctrine is based on deterrence.