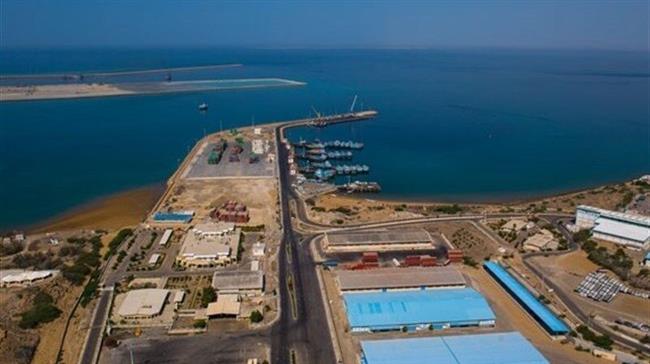 Iran's port of Jask, located to the east of the Persian Gulf, has been allowed to become a special economic zone (SEZ) to enjoy lower tariffs on investment and transportation of goods.
The Iranian parliament on Tuesday allowed the formation of a SEZ in Jask, a key port near the Strait of Hormuz, where the government has massive development plans, including the construction of an oil export terminal to allow crude delivery out of the key waterway which accommodates a third of the global seaborn oil trade.
Iran's transportation minister Mohammad Eslami said the long-awaited parliament legislation would seriously help economic growth in areas to the east of the Persian Gulf and on the Sea of Oman.
He said Iran was still lagging behind in its plans to reach the objectives of a "maritime economy" policy, adding that development of ports like Chabahar, located on the Sea of Oman, and Jask would help Iran take back its share of international trade from rivals in the region.
The formation of an SEZ in Jask would allow the government to set up industrial parks and production hubs in the region as both domestic and foreign investment would start to pour in once the restrictions are eased.
Jask, located in Iran's province of Hormozgan, is planned to be linked to the country's main oil pumping station in Goureh in the southwestern Bushehr province through a 1,000-kilometer pipeline. The giant project, which will enable the country to bypass the Strait of Hormuz in oil exports, is estimated to cost around $1.8 billion.
The formation of an SEZ in Jask was initially ratified by the parliament in 2017 but Iran's Guardian Council, which vets the laws, had made several objections to the plan.